Did you know that the construction industry in India is all poised to become the largest employer of the Nation by 2022, with over 72 million employees? Over the next ten years, the country would need approximately 4 million civil engineers on average to cater to the growing real estate and infrastructure demands. But there has been a huge gap between industry expectations and the quality of engineers churned out every year.
With practical training, the Department of Civil Engineering at Velammal Engineering College takes this challenge head-on and has been a pioneer in delivering industry-ready civil engineers since 2007. With NBA and NAAC accreditations as well as ISO certification, the department is now part of an Autonomous institution, affiliated to Anna University. As the world steps up to build sustainable and resilient communities, we know that our engineers would be there to lead the change.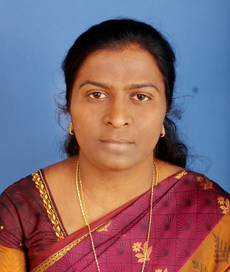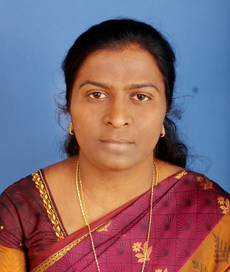 Dr A Jebamalar Professor and Head of the Department of Civil Engineering
We are extremely proud of our role in providing high quality education and hands-on experience to our students. The Civil Engineering Department of VEC has earned tremendous reputation for qualitative teaching-learning process, teacher-student interactions, state-of-the-art laboratories and well qualified faculty members, positively contributing to the community through teaching, research and consultancy activities.
Why CIVIL Engineering at VEC?
The Civil Engineering Department of Velammal has a two pronged approach that not only provides a solid background in engineering fundamentals but also gives real-time experience through research projects and industry interactions.
Scope of Civil Engineering

Various opportunities are blooming in India in the fields of Transportation Engineering, Environmental Engineering, Surveying, Structural Engineering and various other specializations – Better materials, smarter construction, 3D Printing, BIM, Autogenous Repair & Rehabilitation of the structures.
12 highly qualified faculty members serve the department with specialization in the fields of Structural Engineering, Construction Management, Remote Sensing, Environmental Engineering and Water Resource Engineering. We have 3 doctorates who are specialized in Water Resource Engineering and Remote Sensing.
Gold Medal from Anna University in the very first batch
An average of 3 to 5 students secure University Ranks in every batch.
Every year, our students crack GATE exam to pursue higher studies in IITs, NITs, NICMAR etc
Prestigious L & T – Build India Scholarship (BIS) won by our students frequently.
Construction of a Real House through EWB Students' Chapter at a Village for Hands-on Training in Field
Aqua-phonics Barge Farming without LAND
Piezoelectric based Power Generator using Concrete Slabs in Buildings
6 years consecutively winning the Overall  Championship of Anna University CIVILIZATION  inter-collegiate Technical Meet
Funded Projects for students from TNSCST (5 Projects) and from IEDC (3 projects each Rs 2 lakhs )
 
Civil Engineering Placements
Participating Organisations
Outstanding Placement Training for both IT and Core Companies
More than 20 core companies visiting campus and providing good number of offers
Top notch core companies visiting our campus – Sobha Developers Limited, BGR Energy System, Godrej & Boyce, ACC Limited, Bybitech Academy,
Hochtief (I) Pvt. Ltd. &Nardil Enterprise (P) Ltd.
85% placements on an average
Highest salary package offered is      5 LPA and average salary package of 3.0 LPA
Every year our students are joining higher studies in IIT, NIT and Best Universities in abroad.
The Pillars of Civil Engineering
Educational edifice with lakhs of students, hundreds of teachers and several top-notch institutions growing under our umbrella.
Manned with 12 faculty members, including 3 Doctorates
All the 12 are armed with expertise  in  different Specialisations of Civil  Engineering  such as:

Water Resources Engineering
Structural Engineering
Construction Management
Remote Sensing
Environment Engineering.

Research Publications and Conference Presentations are presented both in India and Abroad regularly.
Senior faculty members offer Consultancy Services to various Public and Private organizations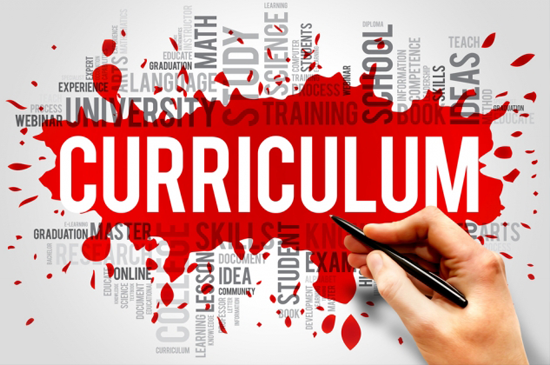 Mini-Project in the 2nd Year of B.E program
Students are introduced to new subjects and curriculum models like
Sustainability Engineering
Robotics & Automation in Construction
Nano-technology in Civil Engineering
Software Applications in Civil Engineering
Geo-Environmental Engineering
Design of Offshore Structures
Water Resources System Engineering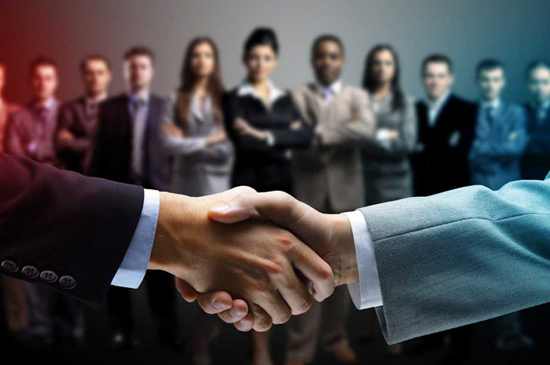 Outstanding Placement Training for both IT and Core Companies
More than 20 core companies offer campus placements
Top notch core companies visiting our campus – Sobha Developers Limited, BGR Energy System, Godrej & Boyce, ACC Limited, ByBiTech Academy, Hochtief (India) & NaRDil Enterprise.
85% student placements every year
Highest salary package offered has been 5.5 LPA and average salary package of 3.0 LPAEvery year our students are joining higher studies in IIT, NIT and the best Universities in abroad.
7state of the art laboratories supporting cutting edge research and innovation

Surveying Laboratory
Hydraulics Engineering Laboratory
Strength of Materials Laboratory
CADD & Computing Laboratory
Soil Mechanics Laboratory
Concrete & Highway Laboratory
Advanced range of equipment enable the students to undertake in-depth research and development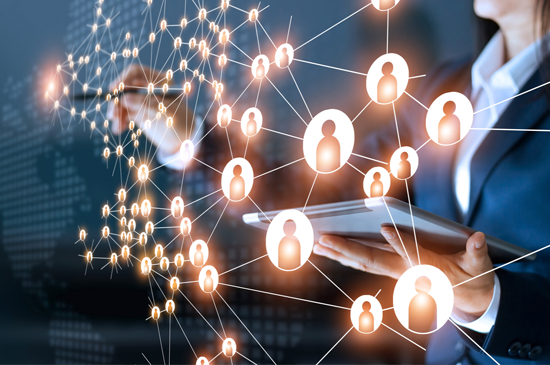 Our rapport and constant interaction with various industry leaders have provided a key advantage in training our students to be job-ready.
Industrial Visit , In-plant / On-site Training , Internships, Project Works , Guest Lectures , Add-on Course
Some of our significant corporate partners include:
UltraTech , L & T, Utracon , ByBiTech – Singapore & also various Government Departments
All Government Departments
The Dept. has signed MoU with various categories of Industries
HiTech Concrete Solutions – Chennai for Concrete Technology Research, ByBiTech – Singapore for BIM Training & Jobs, NHAI for Highway Engg. Internship – GoI Scheme, CADD Centre, Ambattur for CADD, and CMTi for Construction Engineering and Management Training
Apart from these Companies, VEC Civil Engineering Department is also partnering with several Corporates informally for Industrial Visit, Internship, Project Work and other learning activities
Glimpses from Top Notch Infrastructure
We ensure our students hone their skills in the best learning environment.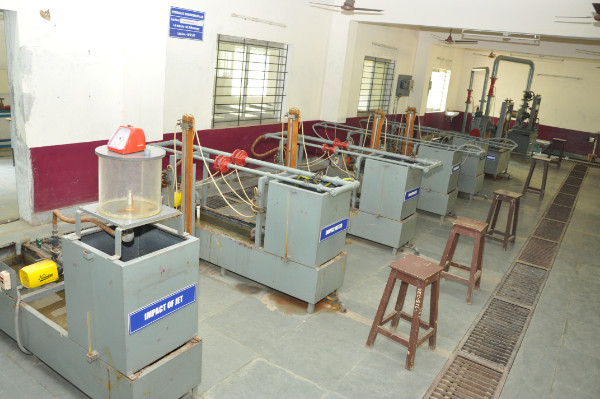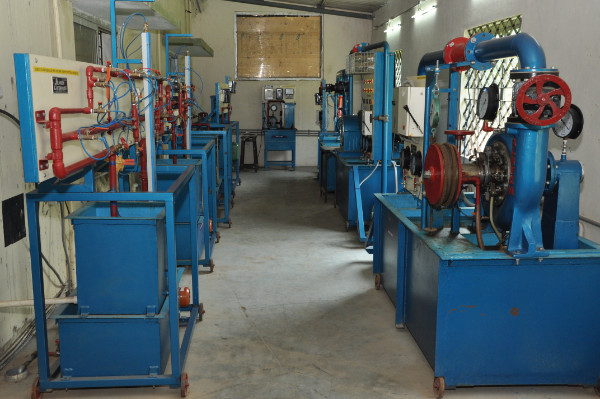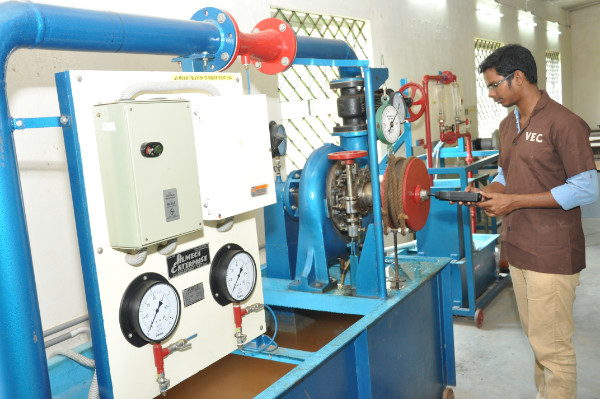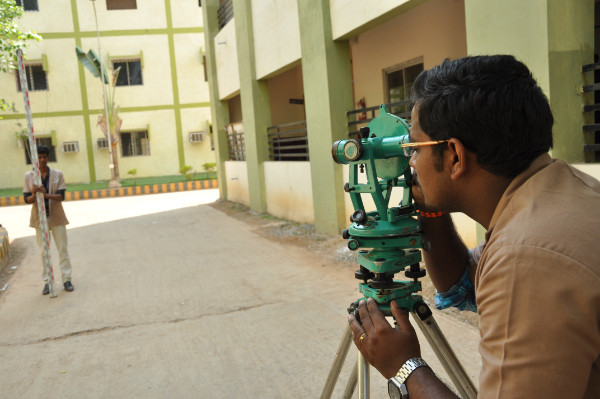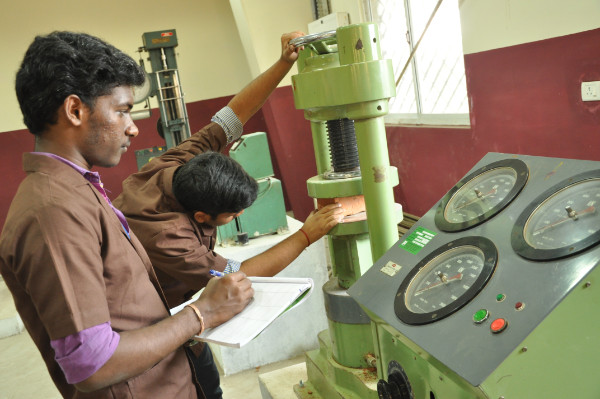 Department of Civil Engineering aims to transform the students, through theory and practice, into competitive civil engineers, who will provide smart solutions for the futuristic sustainable development of the nation with human values.
To transform the students into industry ready civil engineering graduates.
To inculcate a spirit of learning for pursuing higher studies with global outreach.
To promote research in civil engineering to achieve sustainability.
To facilitate conducive environment for entrepreneurship development.
To provide industry and society based solutions through innovation and creativity
Students
Will be able to achieve greater heights in higher studies / research / profession.
Will have knowledge to provide feasible solutions for real world civil engineering projects.
Will have a passion for start-ups, entrepreneurship and ability to work in team / individual setup.
Will progress in lifelong learning with the consideration of human and ethical values for the betterment of society.
Plan, Analyze, Design, Estimate and Execute Economically, Eco Friendly Sustainable Civil Engineering Aspects.
Startup, Join construction industry and Pursue opportunities in Higher Education, Research and Development in different domains of Civil Engineering.
ABOUT THE CONFERENCE RAICE is the 6th National Conference conducted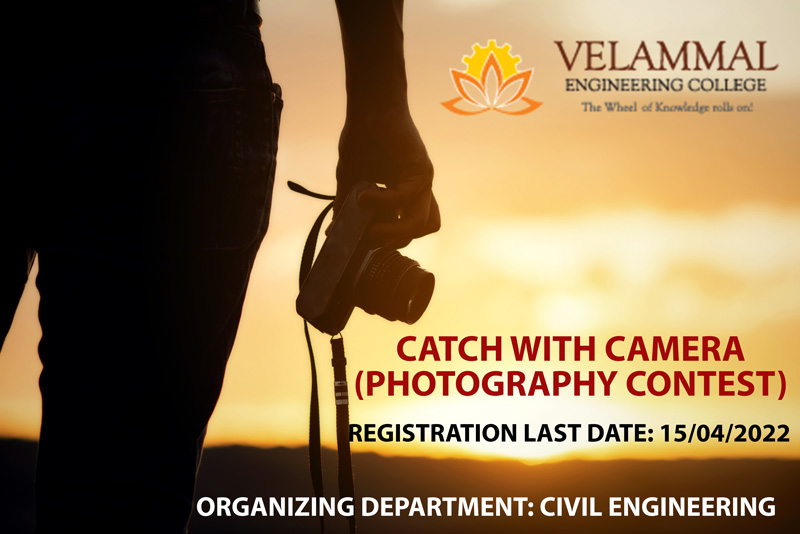 EVENT NAME : CATCH WITH CAMERA (PHOTOGRAPHY CONTEST) ORGANIZING DEPARTMENT: CIVIL
Durga Bagavathi S
Godrej & Boyce Mfg. Co.Ltd. - 5.50 LPA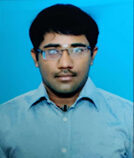 Adaikappan C
BGR Energy Systems - 2.76 LPA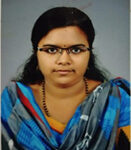 Pavithra V
Fosroc Chemicals - 4.50 LPA
Sakthi Rajan M
Wipro / Infosys / Hochtief 3.50 / 3.60 / 2.25 LPA
Rajarajan M
CTS / Wipro / Infosys 4.00 / 3.50 / 3.60 LPA
Priya V
CTS / Milekal Engineering Rebar D&D 4.00 / 3.40 / 4.00 LPA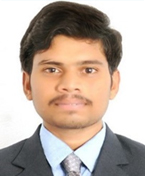 Sudarshan Reddy Siddavatam
Sobha Developers 3.50 LPA
Arun V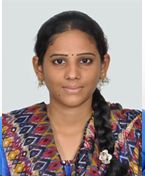 Dhivya Barathi R
CTS / Infosys / Hochtief 3.38 / 3.60 / 3.25 LPA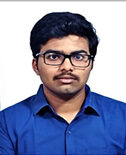 Raghul G
Infosys / ACC Concrete / Milekal Engineering 3.60 / 4.20 / 2.40 LPA
Armed with 12 faculty members,  3 of whom are Doctorates, with expertise  in  different Specialisations of Civil  Engineering
The Pillars of Civil Engineering
Educational edifice with lakhs of students, hundreds of teachers and several top-notch institutions growing under our umbrella.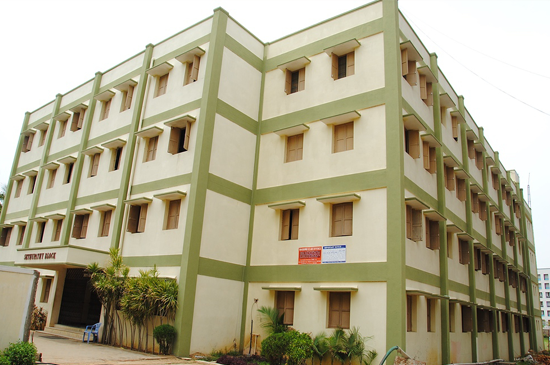 Engineering & Medical
Besides K12 education institutions, we also serve the higher education segment with prestigious Velammal Engineering College and Velammal Medical College, Hospital & Research center.
Industry Leaders
Velammal Engineering College was established in the year 1995-96 to impart quality education. It is a self-financing non-minority institution, affiliated to Anna University and approved by the All India Council for Technical Education (AICTE) and also an ISO-certified institution.
Five years back Velammal Group made its foray into healthcare, and within this short span, Velammal Medical College Hospital with its state-of-the-art infrastructure, expert medical team, and paramedical staff have contributed substantially to the growth of a healthy community in Madurai & southern districts.
Spread over 110 acres of pristine landscape, this is a one-of-its-kind Medical College with a 'Teaching Hospital' project in-country. The Campus is situated in a pollution-free environment that will be housing a 12000-bed teaching hospital, residential quarters for the staff, separate hostels for boys and girls and appealing landscaped gardens.
The entire construction is designed to suit emerging trends in the global healthcare sector. The Medical College is located on one wing and the hospital on the other wing of the campus. The teaching hospital and Dental College, Physiotherapy and Paramedical Institutions, Nursing School, Nursing College and College of Medical Lab Technology are in the other block of the project.
The Velammal Medical College Hospital and Research Institute is designed as a multidisciplinary medical hub that's attached with a medical college and its teaching hospital. Enough space is allocated for allied facilities like dental college and hospital, nursing college, school of nursing, and the institute of paramedical science.