Electrical and Electronics Engineering
The department of Electrical and Electronics Engineering at Velammal Engineering College with its rich and traditional academic ambiance targets both the theory and the practical applications of engineering and technology to handle global challenges of the present and future scenarios. In the present academic year the department is celebrating 25 years of academic excellence since its inception. The department is NBA Accredited since 2002 and also ISO certified. Through autonomy it offers variety of courses across a wide range of topics in UG and PG level in concurrence with the requirements of modern technology and also supports multi-disciplinary industrial collaboration activities. The teaching and learning activities are enriched by our team of highly qualified dedicated faculty members with an average teaching experience of 12 years.
Dr.R.Umamaheswari Professor and Head, Dept of Electrical and Electronics Engineering
In the era of engineering and technology, the role of electrical student engineers is not only to pursue academic excellence but also to motivate and empower to be lifelong learners, critical thinkers, and productive members of an ever-changing global society. In this direction, the department provides an excellent environment for our students and faculties to work with zeal and enthusiasm with an aim to give their best. The department also provides facilities to carry out research in the emerging technology areas. The commitment and passion for learning and teaching by the students as well as faculties will definitely lead our future budding engineers to be industry ready.
Why Electrical and Electronics Engineering at VEC
Electrical engineering is a major core branch of engineering and a professional engineering discipline that has a strong and wide demand due to industrial growth.
Exposure to Industry environment through in-plant Training and Internship with stipend
A vivacious environment filled with both technical and cultural activities.
Placement support and guidance throughout the career.
Learn as per Industry Expectations and Deep Industry Connect
On the basis of the broad scope for employability and technical skills the role of electrical engineers plays a major role especially in the blooming technologies like electric vehicles and smart grid.
Faculty team contemplates not only on teaching above which grooming the students through proper mentoring and timely Guidance
Well equipped and sophisticated fully functional laboratories
Separate Computational facility for UG & PG with full time internet connectivity
Guest Lectures and hands-on training by subject Experts from industry and leading academicians
Regular industrial Visit to Core Industries and field visit to TNEB and treatment plants
Motivation and guidance for student Project competitions, competitive exams like GATE,TANCET,IES.
IEDC sponsored Innovative Projects worth of Rs.10 Lakhs.
Participating Organisations
Responsible career guidance and tuning into industry-ready professional
Personalized placement training and counselling provided from first year itself.
Career options in product design, service and operations in both Core and IT sectors
100+ companies visiting every year.
Eligible to join a wide range of PG programmes including Power Systems, Power Electronics, Energy studies, VLSI and Embedded Systems, Computer Science and Management studies.
Can get guidance from EEE Alumni completed higher studies in leading Indian Institutions (IITs, IIMs, BITS, Symbiosis, etc.,) and working for L&T, NTPC, Amazon, Asian Paints, etc.,
Can get motivated by EEE Alumni completed PG in leading Universities abroad (NUS-Singapore, Carnegie Mellon University – USA, Technical University of Kaiserslautern – Germany, The University of Edinburgh – UK, Technische Universitat Hamburg – Germany, etc.,) and working in top notch Tech, companies like Apple, Intel, Qualcomm, etc.,
Also EEE Alumni are working in Government Services by clearing TNPSC Group-1 and UPSC. Key Recruiters
Academic & Research information
Educational edifice with lakhs of students, hundreds of teachers and several top-notch institutions growing under our umbrella.
Dedicated Faculty team with specialized in the field of Automotive engines, Thermal Sciences, CAD  and Manufacturing Engineering.
2 Doctorates : with the specialization of Alternate fuel and Composite materials.
Patents filed by Faculty in the area of Solar hybrid desalination system and Smart LPG stove.
Anna University recognized supervisors in Thermal, Automobile and materials domains.
Faculty members are Pursuing research in the specialized areas like Dual Fuels in I.C. Engines, Thermal Imaging, Duels Oxygenates in I.C. Engines and Solar Desalination.
Faculty published in Elsevier and Scopus indexed Journals with average impact factor of 4.0.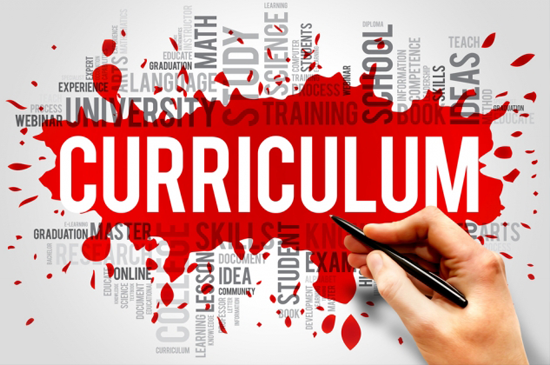 Electrical and Electronics Engineering, perhaps the versatile and core engineering discipline, provides an excellent opportunity for careers not only in engineering, but also in many other inter-disciplinary fields. Therefore, a robust curriculum with periodical revision in consultation with stake holders is in place to achieve better employability, higher studies and other entrepreneurship avenues.
The curriculum also offers a wide range of courses as Professional and Open electives to cater the current and future Industry needs. Interdisciplinary courses from Computer science engineering, Electrical and Electronics Engineering, Electrical Engineering and Instrumentation Engineering to meet the various emerging topics like IoT, Electric vehicles, AI, Industrial automation etc.
Apart from regular final year projects, In-plant training, Internship and mini project are inculcated as part of the curriculum to get real time industrial exposure by each student.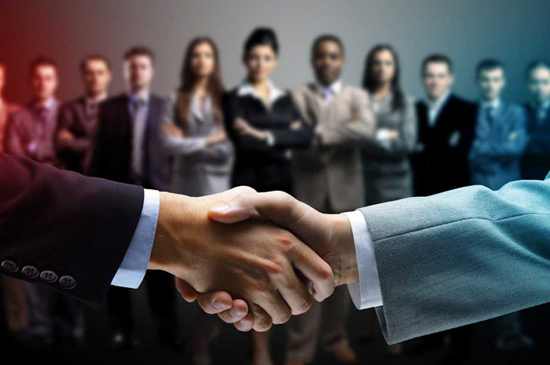 The Ideology of our department is to make company ready graduates meeting industrial expectations.
Department gained a niche in the Trusted Global Service spectrum among the student community as it extended beyond Teaching, Training, Consulting, and Automation.
Companies like L&T infotech, Hyundai Mobis, Royal Enfield, Cater Piller, Wheels India, Ford, Renault Nisson, ZOHO, Microsoft, Amazon etc. hire our students with offers of the highest package.
Department holds the record of  more than 85 % placement from Inception.
Many of our Students opt for Higher Studies in top universities abroad like, Staffordshire University (U.K) Cranfield University (U.K), Coventry University (U.K),  Michigan Technological University (U.S.A), University of Windsor (Canada), Carleton University (Canada), Fanshawe (Canada), RMIT University (Australia), to name a few.

More than 50 companies visit our campus for recruitment every year.

The average salary package is 3.00 LPA, and the highest salary package is 10 LPA.

Our Alumni are working in well-reputed companies such as Volvo, Benz, BorgWarner, Hyundai, Honda, AVL, Bosch, Daimler, Renault, Tafe, Byjus, Isuzu, etc.,
We have well equipped laboratories in the field of Renewable Energy, Electrical Machines, Electrical circuits, Electronics, Microprocessor & Micro controllers, Power Electronics & Drives and Power System Simulation laboratories to impart the basic practical skill in the core area of Electrical and Electronics Engineering.
A separate project lab facility is established to support the students to get various hands on skill and to carryout different project work in the curriculum and support to participate various students events.
To motivate and support the students to do research activities, the various additional facilities like IGBT based inverter stack, IGBT Based Four Quadrant Chopper Drive, FPGA Based AC Drive and IPM based power module, series parallel resonant converter module, 3 Phase 2.2 kW Inverter Drive, SMPS study trainer and TMS 320F28335 Based DSP Controller Kit are available in the research laboratory.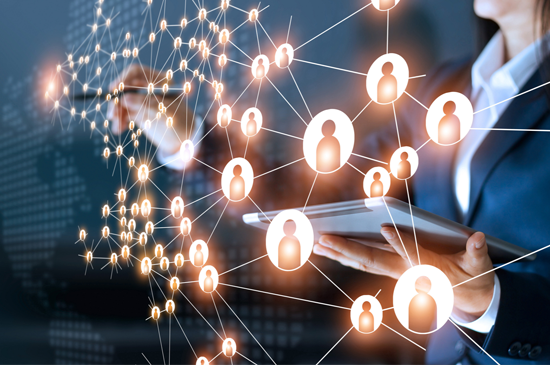 Institute encourages its faculties and students to interact with industries by organizing Industrial Visit, In-plant / On-site Training, Internships, Project Works, Guest Lectures, Collaborative degree programmes.
Department integrates with SAE Collegiate Club which provides the many opportunities to the automobile students to participate in national level competitions. It is a platform for students exhibit their learning skills in the National level vehicle design and fabrication competitions such as BAJA SAEINDIA, FORMULA BHARAT, SUPRA SAE, Go Kart etc
Glimpses from Top Notch Infrastructure
We ensure our students hone their skills in the best learning environment.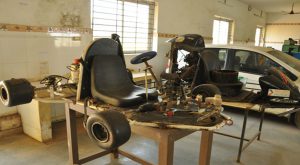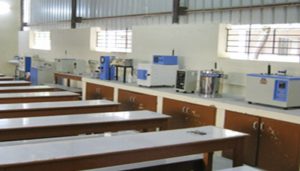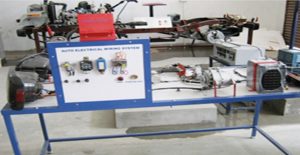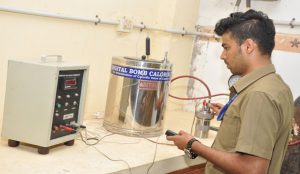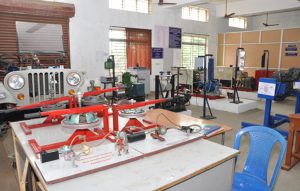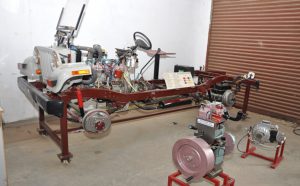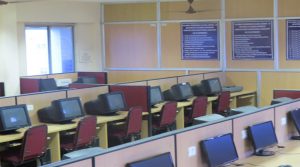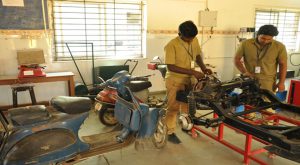 "Imparting high quality education and grooming of competent Electrical and Electronics Engineers to cater to the global needs of Academics, Industry and Society"
To impart knowledge, skills and attitudes for developing engineers to compete at global level with dedication, determination and distinction.
To motivate creativity, kindle innovation and build leadership.
To promote self learning and teamwork and to make them industry ready graduates.
To involve the faculty and students in research and consultancy for the benefit of institute, industry and society.
PROGRAMME EDUCATIONAL OBJECTIVES (PEOs)
After 3 to 5 years of completion of graduation, the graduates will have,
POE 1: Have successful technical and professional careers in their chosen fields such as Circuit theory, Field theory, Control theory and Computational platforms.
POE 2: Engross in life long process of learning to keep themselves abreast of new developments in the field of Electronics and their applications in  power engineering.
POE 3: Able to succeed with effective communication and teamwork skills for multidisciplinary approach and to relate engineering issues to broader social context.
GRADUATE ATTRIBUTES AND PROGRAM OUTCOMES (POs)
PO.No
Graduate Attributes
Program Outcomes
Electrical Engineering Graduates will be able to:
1
Engineering knowledge
Apply the knowledge of mathematics, science, engineering fundamentals, and an engineering specialization to the solution of complex engineering problems.
2
Problem analysis
Identify, formulate, review research literature, and analyze complex engineering problems reaching substantiated conclusions using first principles of mathematics, natural sciences, and engineering sciences.
3
Design/development of solutions
Design solutions for complex engineering problems and design system components or processes that meet the specified needs with appropriate consideration for the public health and safety, and the cultural, societal, and environmental considerations.
4
Conduct investigations of complex problems
Use research-based knowledge and research methods including design of experiments, analysis and interpretation of data, and synthesis of the information to provide valid conclusions.
5
Modern tool usage
Create, select, and apply appropriate techniques, resources, and modern engineering and IT tools including prediction and modeling to complex engineering activities with an understanding of the limitations.
6
The engineer and society
Apply reasoning informed by the contextual knowledge to assess societal, health, safety, legal and cultural issues and the consequent responsibilities relevant to the professional engineering practice.
7
Environment and sustainability
Understand the impact of the professional engineering solutions in societal and environmental contexts, and demonstrate the knowledge of, and need for sustainable development.
8
Ethics
Apply ethical principles and commit to professional ethics and responsibilities and norms of the engineering practice.
9
Individual and team work
Function effectively as an individual and as a member or leader in diverse teams, and in multidisciplinary settings.
10
Communication
Communicate effectively on complex engineering activities with the engineering community and with society at large, such as, being able to comprehend and write effective reports and design documentation, make effective presentations, and give and receive clear instructions
11
Project management and finance
Demonstrate knowledge and understanding of the engineering and management principles and apply these to one's own work, as a member and leader in a team, to manage projects and in multidisciplinary environments.
12
Life-long learning
Recognize the need for, and have the preparation and ability to engage in independent and life-long learning in the broadest context of technological change.
PROGRAM SPECIFIC OUTCOMES (PSOs)
PSO 1: Graduates will have the ability to analyze, design and develop electrical and electronics circuits by applying the fundamental concepts of Electrical and Electronics Engineering.
PSO 2: Graduates   will   have   the   ability   to   design, simulate and control the electrical and electronic applications using the concepts of power and control engineering.
PSO 3: Graduates   will   have   the   ability   to   adapt emerging trends in electrical engineering with the aid of recent development in communication technologies, to innovate ideas and solutions to existing/novel problems.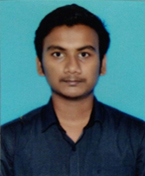 TILAK
NITINRAAJ
MyGate & Hyundai Mobis - 4.72LPA / 4.78LPA
VIGNESH K
SIVASANKAR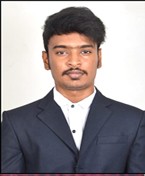 KALAIARASAN K
NOBLE NARAYAN R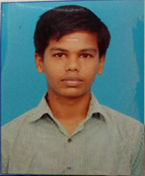 AKIL KUMAR
CTS & INFOSYS 4.00 / 3.80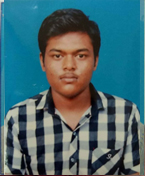 SHIVARAM V
Our faculties are true professionals who have the capacity to raise incisive, difficult and sometimes uncomfortable questions that become potential GAME CHANGER. Our Faculty members consider teaching and training of new generation of graduate students as their highest calling.
The Pillars of Automobile Engineering
Educational edifice with lakhs of students, hundreds of teachers and several top-notch institutions growing under our umbrella.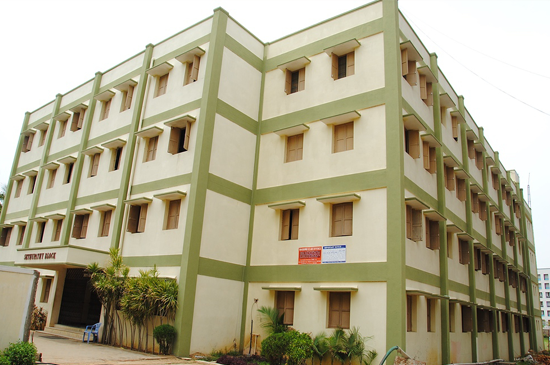 Engineering & Medical
Besides K12 education institutions, we also serve the higher education segment with prestigious Velammal Engineering College and Velammal Medical College, Hospital & Research center.
Industry Leaders
Velammal Engineering College was established in the year 1995-96 to impart quality education. It is a self-financing non-minority institution, affiliated to Anna University and approved by the All India Council for Technical Education (AICTE) and also an ISO-certified institution.
Five years back Velammal Group made its foray into healthcare, and within this short span, Velammal Medical College Hospital with its state-of-the-art infrastructure, expert medical team, and paramedical staff have contributed substantially to the growth of a healthy community in Madurai & southern districts.
Spread over 110 acres of pristine landscape, this is a one-of-its-kind Medical College with a 'Teaching Hospital' project in-country. The Campus is situated in a pollution-free environment that will be housing a 12000-bed teaching hospital, residential quarters for the staff, separate hostels for boys and girls and appealing landscaped gardens.
The entire construction is designed to suit emerging trends in the global healthcare sector. The Medical College is located on one wing and the hospital on the other wing of the campus. The teaching hospital and Dental College, Physiotherapy and Paramedical Institutions, Nursing School, Nursing College and College of Medical Lab Technology are in the other block of the project.
The Velammal Medical College Hospital and Research Institute is designed as a multidisciplinary medical hub that's attached with a medical college and its teaching hospital. Enough space is allocated for allied facilities like dental college and hospital, nursing college, school of nursing, and the institute of paramedical science.
Electrical and Electronics Engineering FAQs