Electronics and Instrumentation Engineering (EIE)
Department of Electronics & Instrumentation Engineering is an advanced branch which deals with the application of existing scientific knowledge in electronics, instrumentation, measurements, control and automation of processes. Started in the year 2002, the Department of Electronics and Instrumentation Engineering is running a four-year undergraduate program accredited by NBA. From inception, the department has grown in leaps and bounds with the state of art of infrastructure and lab facilities. The program provides an opportunity to learn technical skills thereby enhancing their technical competency and leadership qualities. The graduates are having wide scope to get career opportunities in major process, energy, oil and natural gas industries as well as research opportunities in highly ranked institutes and universities within and outside the country.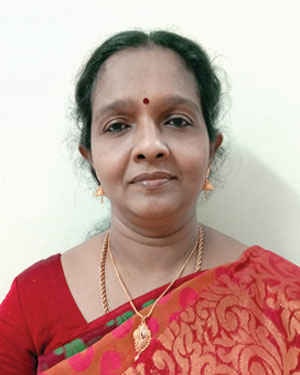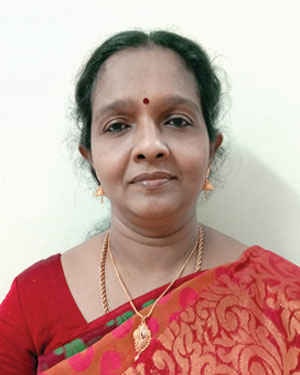 Dr. Z.Brijet, Professor and Head, Dept of Electronics & Instrumentation Engineering
People relying on yesterday's idea have no chance of survival in today's competitive environment where change is at the speed of thought. The pace of change requires continuous improvement and constant learning. Keeping this in mind, we train our students to be fully prepared for the challenges of the future.
Why EIE at Velammal Engineering College?
A VEC-NI Center of Excellence is constructed with the worth Rs. 70 Lakhs.
The Department has produced 165 University Ranks including 4 Gold medals
The Department has produced several professionals working in prestigious organizations such as Intel (USA), leading core, Public sectors and IT Companies.
The department has state of the art infrastructural facilities that include laboratory equipment worth Rs.1.91Crores.
The department has well experienced faculty members, of whom 5 are doctorates in the field of sensor design, process control, network automation and power electronics. 2 faculty are pursuing Ph.D. in the field of machine learning and VLSI design. Remaining 2 faculties are Post Graduates.
Faculty members of the department have completed DST / AICTE Funded Research Projects worth of Rs.1.74 Crores and Rs.1.04 Crores worth of research projects are in progress.
Highlights of VEC
The Department offers course on Under Graduate and Post Graduate Programme in Engineering with the total strength of 700 which is highest in number.
Our Laurels
Extracurricular and Technical activities like Symposium, Conference Entrepreneurship cell events for students.
The Department is equipped with the state-of-the art laboratories. It is Accredited by NBA-AICTE in the year 2019 for 3 years (2002 for 3 years, 2007 for 3 years,2012 for 2 years, 2016 for 3 years).
Good placement record where 95% of students are placed in various product based and service oriented companies. Highest package of 10L from Amazon.
The Department holds maximum of 126 UG and 32 PG University Rank holders to the minimum of 12 UG and 5 PG per batch.
Higher Studies in top universities with a record of 81 students in the last 5 years.
Well trained, highly qualified and eminent Faculty members.
Industrial visit to both Government and private sectors like BSNL, CTS, Pentamedia Graphics to name a few.
Participating Organisations
Students will get placement opportunities in core, software and also in government sectors. In software, students are placed both in service and product companies.
Training is given for all students from first year itself by dedicated in-house Placement and Training department and also by private trainers.
Students are getting placement opportunities in premium core companies like Ray McDermott, Petro6, Saipem, BGR energy, Schneider Electric, Samsung, Tata Elxsi, Robert Bosch, Johnson controls etc.,
Other than core the students got opportunities in software companies such as CTS, Infosys, Wipro, TCS, HCL, Microsoft, Amazon, HP, Coda Global, Mindtree, Kaar Technologies, Accenture, EmbedUR, Vuram Technologies, Solartis etc., with average package of 4Lakhs per annum.
Electronics and instrumentation is a specialized discipline and versatile program has its important role in modern industrial scenario. In the modern era Electronics and instrumentation is treated as integral part of all engineering operations. The program is designed in such a way that it covers various essential aspects of electrical, mechanical, chemical, computer science engineering and thus the instrumentation engineers exist to be with knowledge
Faculty are expertise in multi-disciplinary areas such as Electronics, Instrumentation, Process control, Electrical, Automation, Embedded, Computer technologies. They are trained in emerging technologies such as IoT, Intelligent sensors, Artificial Intelligence and Machine Learning. Curriculum flexibility is implemented to meet the current trends of Instrumentation in both theoretical as well as practical aspects. Students are consistently securing University Ranks from the year of inception. The department encompasses well equipped advanced Laboratories worth Rs.1.91 Crores. Students are getting multiple offers in core and IT companies.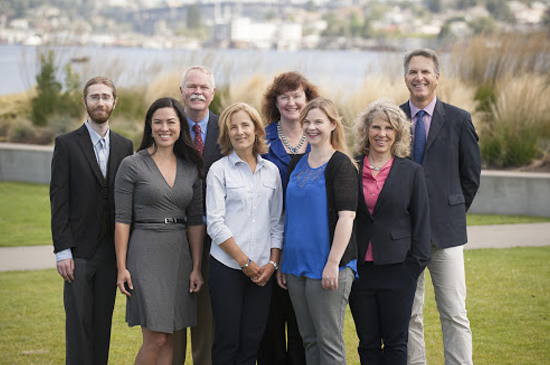 Highly dedicated, motivated and qualified with 5 out of 10 being doctorates.
Have vast teaching experience with an average of 10+ years.
Multidisciplinary research expertise and significant professional accomplishments.
 Excellent faculty retention rate.
Funded Projects worth Rs. 1.45 crore has been completed and Rs. 14 Lakhs is being carried out.
 The curriculum of Electronics and Instrumentation engineering is designed in such way that student can choose the carrier in the multidisciplinary path.
The curriculum is being designed in the broader way that student can fix their interest in core, software, management and other areas like design, fabrication, manufacturing etc.
The curriculum is being framed with the assistance of industrial and academic experts to meet out the recent trends.
The lab courses are being designed in such a way to fulfill the recent industrial and automation needs.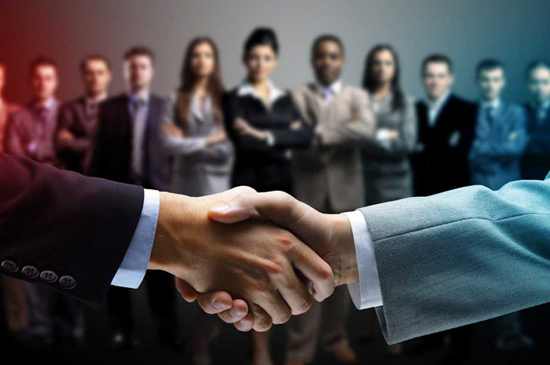 E&I department is continuously encouraging students to go to higher studies apart from placement.
The students willing to go to higher studies are trained separately
Since the inception 33 students have gone to higher studies abroad for M.S and Ph.D. in various specializations of Engineering and working in Top companies in USA, Germany and other countries.
About 24 Students studied in courses in India like M.E and MBA and are working in premier organizations.
Three students have joined reputed institutions like IIT, IISC after getting trained in our department.
 Students who are interested in higher studies are given regular weekly seminars for higher studies opportunities for GRE, TOEFL, etc. BEC training and certification is given to all students in their first and second year.
 Students are given special seminars from Higher studies consultants to explain about how to choose and apply for courses and Universities in abroad
 Gate classes are taken regularly on every Saturday for interested students to go to higher studies in Premier Indian Institutes like IIT and IISC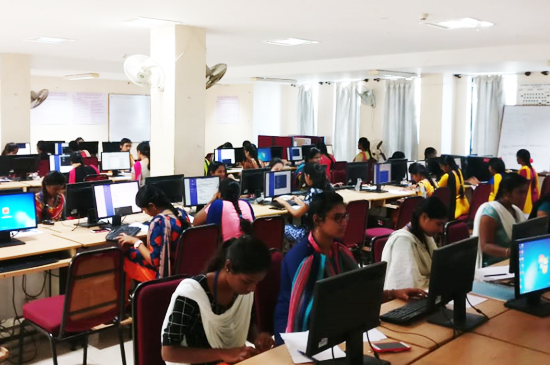 Facilities include advanced equipments in Process control Lab, Industrial Automation Lab, Graphical system design Lab, Transducer and measurements Lab, Industrial Instrumentation Lab, Linear, Digital Circuits and Devices Lab.
 Department has established VEC-NI Centre of Excellence in Virtual Instrumentation worth Rs.70 lakhs in collaboration with National Instruments, Bangalore in 2010.
This Centre provides training to students, faculty members and industrialists in LabVIEW programming with expert faculty members from the department.
Students can avail the facilities of the lab for doing mini projects and conduct workshops.
Glimpses from Top Notch Infrastructure
We ensure our students hone their skills in the best learning environment.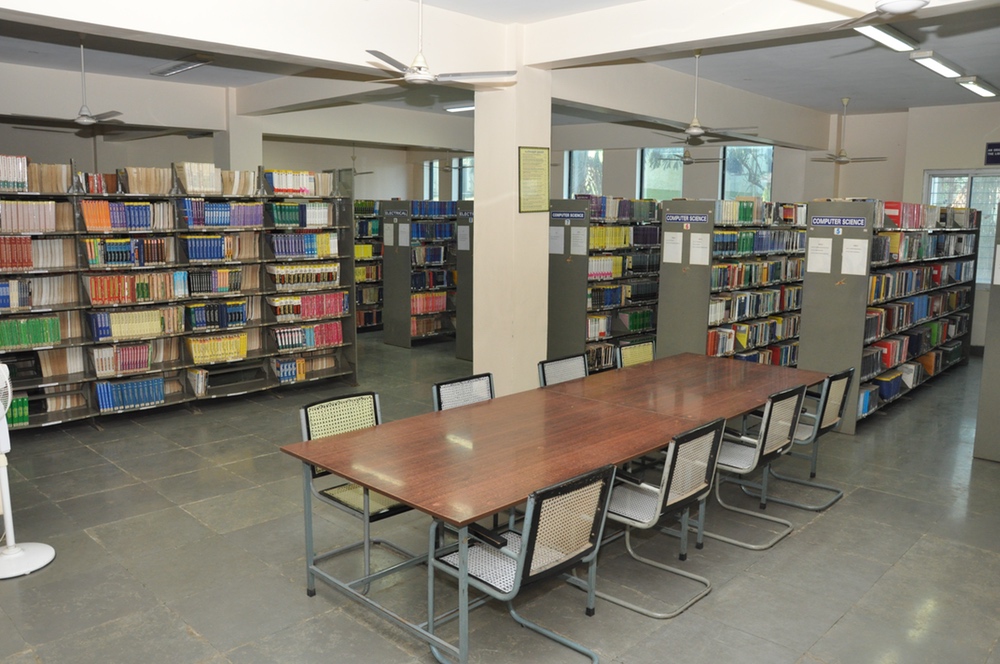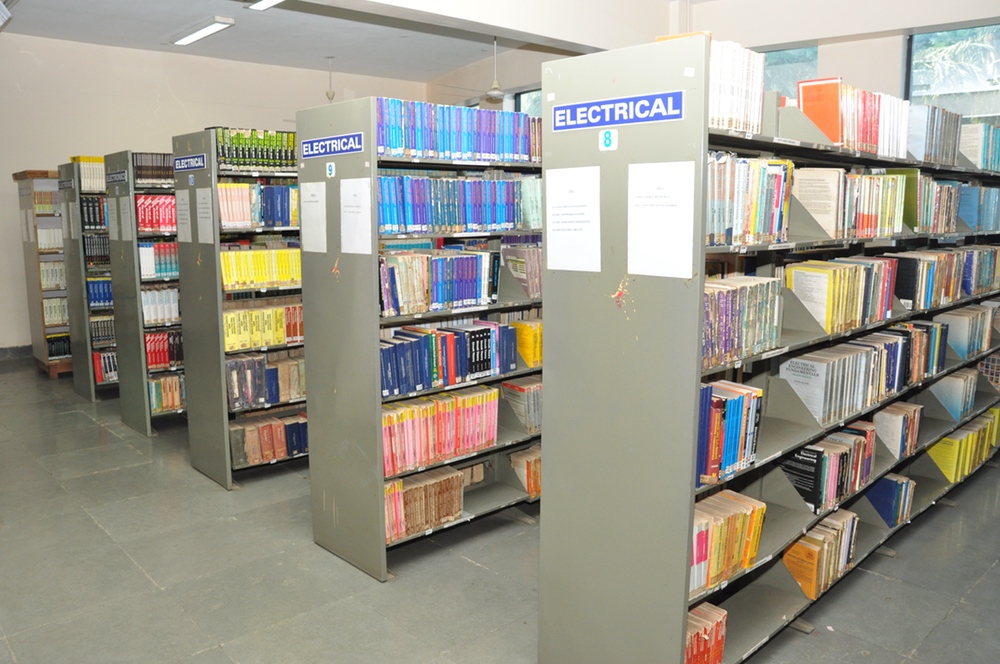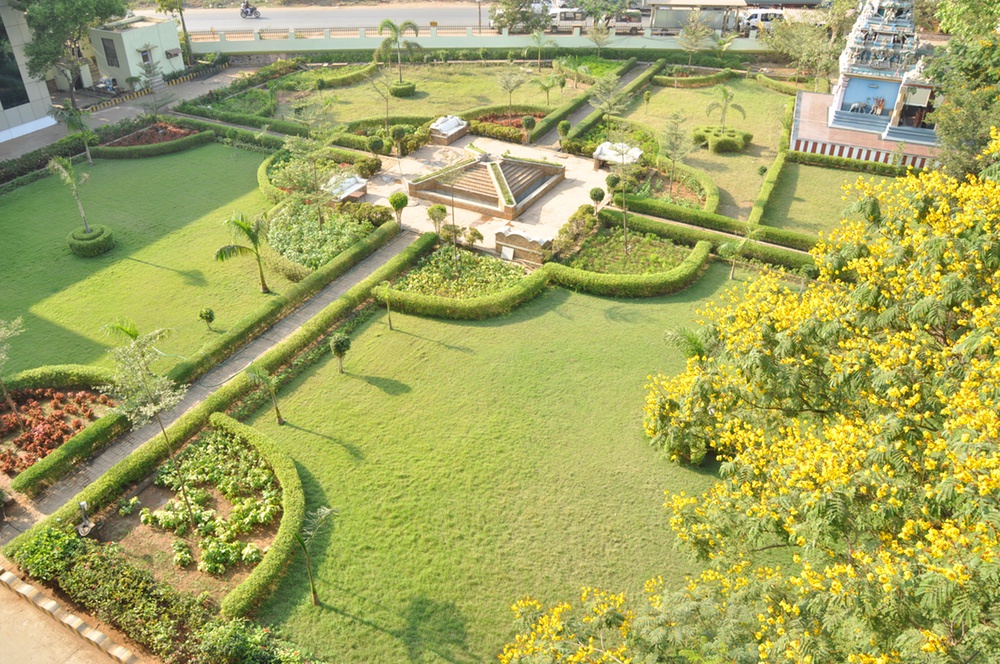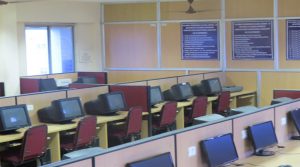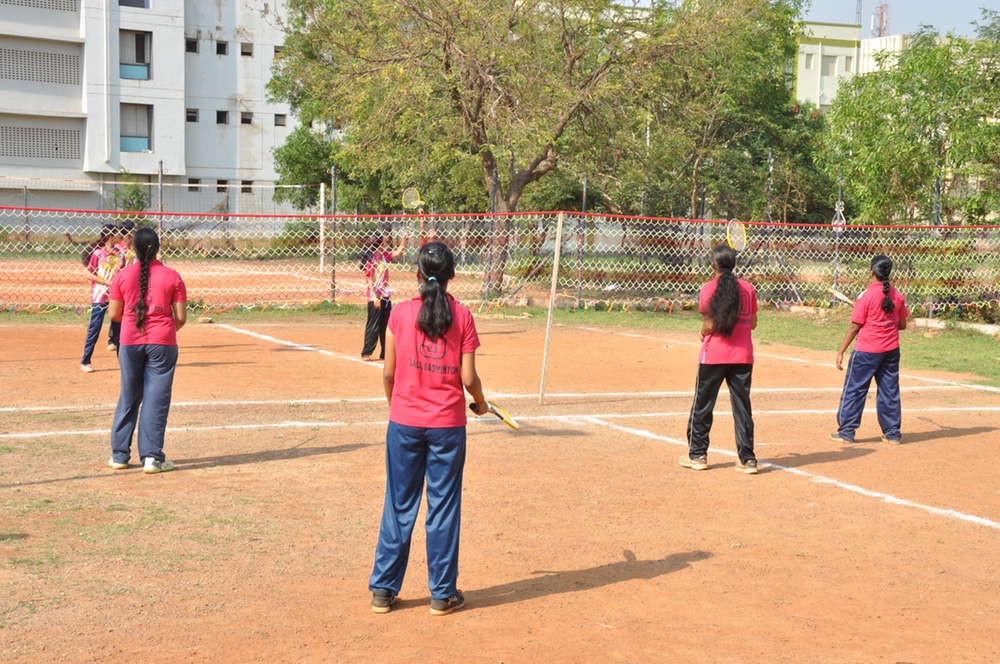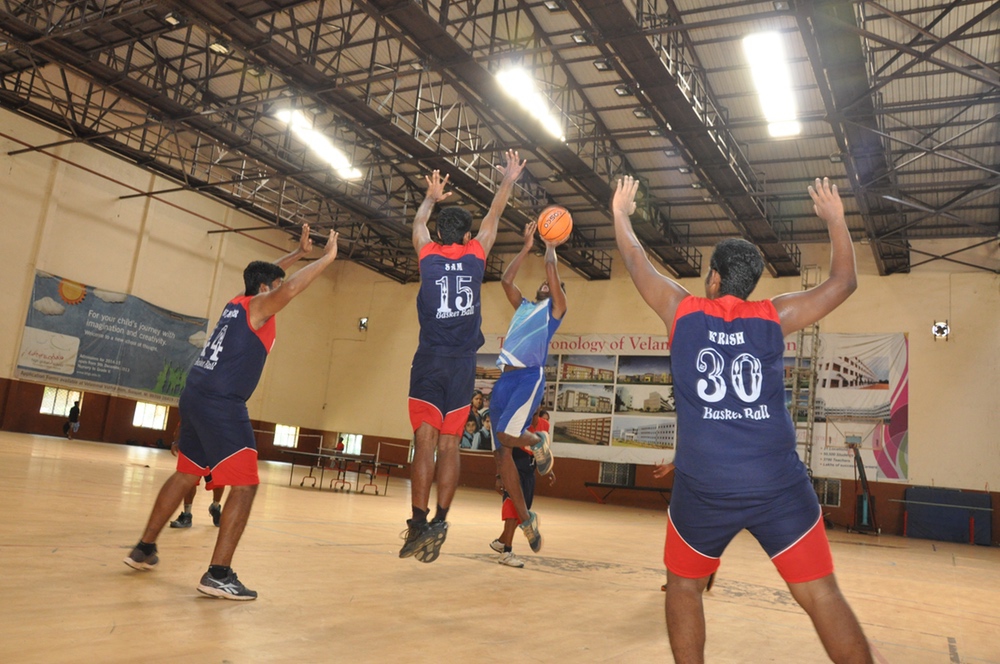 Harini A
Proserv / CTS / Wipro / Infosys
6.00 / 4.00 / 3.50 / 3.80
Sangeetha C R
Proserv / CTS / Wipro / Infosys
6.00 / 4.00 / 3.50 / 3.80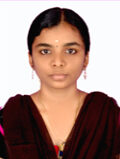 Krithika R
Proserv / CTS / Wipro / Infosys
6.00 / 4.00 / 3.50 / 3.80
Puvanesh
Mc Dermott / CTS / Wipro / Infosys
5.00 / 4.00 / 3.50 / 3.80 LPA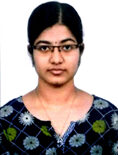 Sounderyaa
CTS / Wipro / Infosys / HPE
4.00 / 3.50 / 3.80 / 5.00 LPA
Robbins Saji
Kaar Technologies 5.00 LPA
Our faculties are true professionals who have the capacity to raise incisive, difficult and sometimes uncomfortable questions that become potential GAME CHANGER. Our Faculty members consider teaching and training of new generation of graduate students as their highest calling.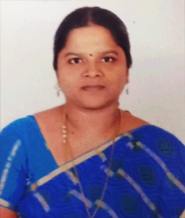 Mrs.S.Rajalakshmi
Assistant Professor, Autonomous Coordinator, Academic Coordinator of 2019-2023 batch Department of Computer Science & Engineering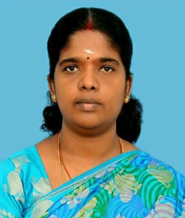 Dr.S.Gunasundari
Assistant Professor, Department of Computer Science & Engineering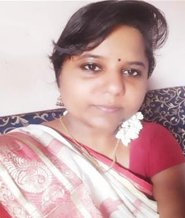 Dr.Smitha.P.S
Associate Professor , R & D Coordinator. Department of Computer Science & Engineering
Mrs.S.Rajalakshmi
Assistant Professor, Autonomous Coordinator, Academic Coordinator of 2019-2023 batch. Department of Computer Science & Engineering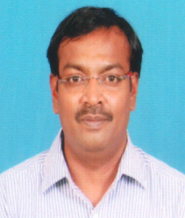 Dr. A. Balaji Ganesh
Dean (Research) Department of Computer Science & Engineering
Professor
Department of Computer Science & Engineering
Dr.A.Bhagyalakshmi
Assistant Professor Department of Computer Science & Engineering
Dr.M.S. Muralidhar
Assistant Professor Department of Computer Science & Engineering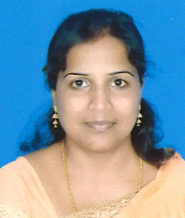 Dr.M.Usha
Assistant Professor, NBA Coordinator Department of Computer Science & Engineering
Dr.P.Prittopaul
Assistant Professor, NBA Coordinator Department of Computer Science & Engineering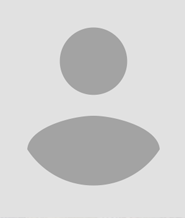 Dr.R.Ramya Devi
Assistant Professor, Department of Computer Science & Engineering
Electronics And Instrumentation Engineering FaQs
The Pillars of Automobile Engineering
Educational edifice with lakhs of students, hundreds of teachers and several top-notch institutions growing under our umbrella.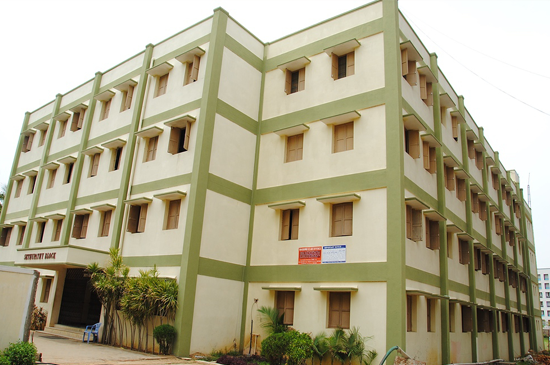 Engineering & Medical
Besides K12 education institutions, we also serve the higher education segment with prestigious Velammal Engineering College and Velammal Medical College, Hospital & Research center.
Industry Leaders
Velammal Engineering College was established in the year 1995-96 to impart quality education. It is a self-financing non-minority institution, affiliated to Anna University and approved by the All India Council for Technical Education (AICTE) and also an ISO-certified institution.
Five years back Velammal Group made its foray into healthcare, and within this short span, Velammal Medical College Hospital with its state-of-the-art infrastructure, expert medical team, and paramedical staff have contributed substantially to the growth of a healthy community in Madurai & southern districts.
Spread over 110 acres of pristine landscape, this is a one-of-its-kind Medical College with a 'Teaching Hospital' project in-country. The Campus is situated in a pollution-free environment that will be housing a 12000-bed teaching hospital, residential quarters for the staff, separate hostels for boys and girls and appealing landscaped gardens.
The entire construction is designed to suit emerging trends in the global healthcare sector. The Medical College is located on one wing and the hospital on the other wing of the campus. The teaching hospital and Dental College, Physiotherapy and Paramedical Institutions, Nursing School, Nursing College and College of Medical Lab Technology are in the other block of the project.
The Velammal Medical College Hospital and Research Institute is designed as a multidisciplinary medical hub that's attached with a medical college and its teaching hospital. Enough space is allocated for allied facilities like dental college and hospital, nursing college, school of nursing, and the institute of paramedical science.