ELECTRONICS AND COMMUNICATION ENGINEERING
Electronics and Communication Engineering is an EVERGREEN department deals with both Hardware and Software.
"ECE HOLDS THE KEY TOWARDS TRANSCENDING TECHNOLOGY"
We are proud to be honoured as the recipient of "National Employability Award 2021" for being among the top 10% colleges in India that excelled in AMCAT'21. Also we have received "Best ISF Award" from IETE for two consecutive years.
Several Govt. initiatives have Telecommunication infrastructure as the backbone which is an opportunity to work with Government as a stakeholder in research.
Industry 4.0 requires Smart Factories which depend on Machine to Machine Communication thus improving placement prospects for ECE students.
An Electronics and Communication Engineer can work in Robotics, Drones, Design of Gadgets, Machine Automation, Aviation and Avionics, Consumer Electronics, Communications, Control and Automation, Telecommunication, Computer Application, Health Care diagnostic equipment manufacturing
Our faculty are dedicated to creating a diverse and inclusive environment for our students. The Department endorses with pride of having National Level Accreditations like NBA, NAAC and ISO Certifications. Also it is permanently affiliated to Anna University, with Autonomous Status.
It has optimum blend of faculty strength which includes 8 Doctorates with an average experience of 15 years.
Summits of our Department:
Received two first rank Gold Medals from Anna University.
Received 127 University Ranks.
Excellent Placement and Student Achievements.
Completed Funded Projects with DRDO, AICTE and DST.
Our ECE Students are trained to be highly skilled to accomplish their goals and targets in various organizations, institutions and also to be an entrepreneur both in India and Worldwide, in their future.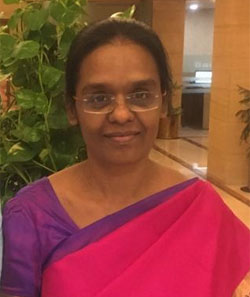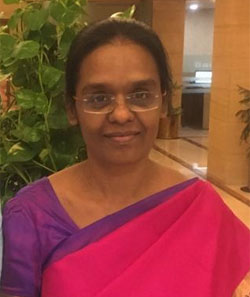 Dr. S.MARY JOANS
Professor & Head, Dept. of Electronics and Communication Engineering
Department of ECE at Velammal Engineering College has proved its excellence in the field of Teaching, Research, Placement and Student Activities since its establishment from 1995 onwards. Creative engineers solve practical problems, to find out a solution for a societal problem. Also to crack society's utmost challenges, country desires ECE engineers with entrepreneurial state of mind who can apply curiosity and creativity to the technical skillets in order to come up with truly novel ideas. Students in our department are trained with relevant practice through labs and projects for building the problem-solving skills, keeping industry requirements in view.
WHY ECE DEPARTMENT AT VEC?
Highlights of VEC

Department of Electronics and Communication Engineering
Start Date: July 1995
Student Intake: 180
Placement % : >95% Every year
Admissions Open Date: February 2021
Programme Duration: 4 Years (B.E. Electronics and Communication Engineering)
Electronics and Communication Engineering engrosses designing, coding, developing, researching, and testing electronic equipment used in various systems. Engineers of this discipline also conceptualize and oversee the futuristic development of Communications and Broadcast systems.
Department of ECE has proved its excellence in the field of Teaching, Research, Placement and Student Activities since its establishment from 1995 onwards.
Higher studies in any field related to the courses studied in ECE. to pursue in  Research Organizations and universities in India and abroad.
ECE Engineers have created a great challenge in Industrial Globalization. They are very much needed in both the Government Sector and Private Sector (Core and Software) Companies like BEL, BHEL, ISRO and DRDO Labs, Tata Elxsi, Microsoft, Infosys, Cadence, L&T InfoTech, TCS, Bosch, Infosys, Texas Instruments, Intel, Synopsys, Honeywell, Global Electronics, Wipro VLSI, Broadcom, QUALCOMM, LSI, IBM, Hewlett Packard, Samsung, Nokia Siemens, SAP, and IGATE who hire ECE Students
HIGHLIGHTS OF ECE
Received two first rank Gold Medals from Anna University.
Received 127 University Ranks.
Excellent Placement and Student Achievements.
Completed Funded Projects with DRDO, AICTE, and DST.
Careers in Research Organizations and Government Sectors.
Permanently Affiliated to Anna University, with Autonomous Status.
Participating Organisations
Excellent placement percentage of 95% every Academic Year.
Most of the students are attending internship programs both in the public and private sectors.
Students got placed with internships in top-notch Core, Product, and IT companies like Embed Ur System, Microchip, TATA EXLSI, Sify Technologies, ZOHO, Athena Health, Coda Global, Amazon
Our Prominent Alumnus is working across the world in top core and product companies such as APPLE, CISCO, Nordic Semiconductor, Synopsys India, McAfee, Celgene Corporation, British Telecommunication, etc..
"To contribute to the society through excellence in technical education and research, in order to create resourceful self-confident graduates."
To facilitate quality technical education and to foster effective research.
To motivate entrepreneurship and intrapreneurship to cater the industrial and societal needs.
To cultivate leadership quality, teamwork and self-confidence.
PROGRAMME EDUCATIONAL OBJECTIVES (PEOs)
The Electronics and Communication Engineering Graduates will be able to, 
Be highly competent with in-depth knowledge in the Electronics and Communication Engineering to have a successful career in Core/IT/Research/entrepreneurship. 
Design and Develop comprehensive and multi-disciplinary projects which require teamwork, leadership and ethical values taking into consideration legal, social, environmental and economic issues.
Analyze and implement solutions in Electronics and Communication Engineering and adapt to changes in technology by continuous learning.
PROGRAM SPECIFIC OUTCOMES (PSOs)
The Electronics and Communication Engineering Graduates will be able to
Be proficient and employment ready with career development skills in both software and hardware through Industry oriented mini & major projects, internship, industry visits, seminars and workshops to ethically serve the needs of the society.
Develop hardware/software for components/systems for applications in Signal processing, VLSI, Communication, Networking, Computer-based Systems and/or pursue Higher Studies/Research with a strong base in Electronics and Communication Engineering.
Educational edifice with lakhs of students, hundreds of teachers and several top-notch institutions growing under our umbrella.
Outstanding and dedicated constellation of Senior Professors and Young Energetic Faculty members with good academic and professional background.
Excellent student-teacher interaction promoted and strengthened through the activities like IETE Students Forum, Conference RACES, Symposia ELECTROWIZ, Mini Project Contest INVENTRONIX.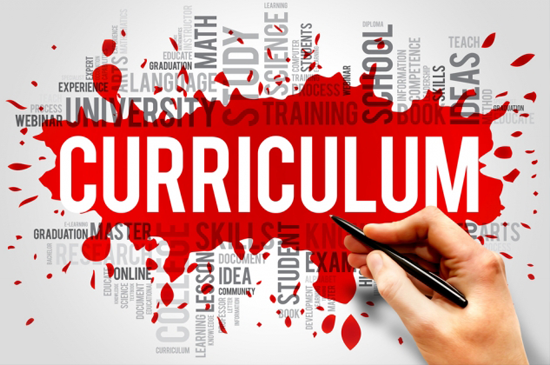 Curriculum has designed with a total of 165 credits
Concrete based curriculum
Core specialized
Professional core electives
Practical and Project based subjects
Placement opportunities based courses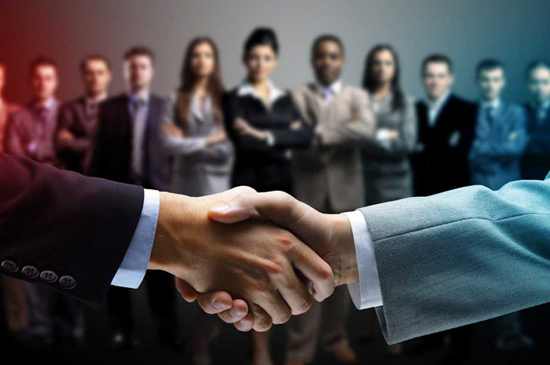 Excellent placement percentage of 95% every Academic Year
140+ recruiters visit our ECE Department every year.
The Highest and Average package offered is 12 LPA and 3.5 LPA
Value-Added Training for placements in recent trends is given in Go Language, R Language, IoT, Robotics, Machine Learning and BlockChain Technology to mould as Industry ready Graduates.
| | |
| --- | --- |
| Year | % of Placement |
| 2021 | 91% |
| 2020 | 93.60% |
| 2019 | 96.15% |
| 2018 | 92.80% |
Participated in TCS CODEVISTA contest and got a placement offer of 7 lakhs.
Completed two IEDC funded projects and filed patents
Students published research articles in National and International Conferences and Journals.
TCS best student award.
Ninth position in Quiz event ("Industry-Academia Conclave (IAC)") as a part of 6th India International Science Festival (IISF2020).
First prize in the event Robotics -Line follower–   organized by Electronics Engineer Association ( EEA),MIT.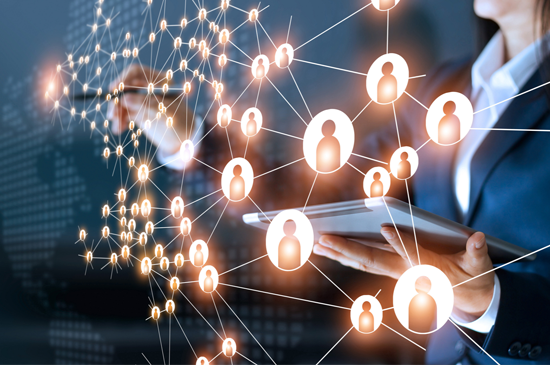 First place in state-level fencing competition and received a cash award of 5 lakhs from the Chief Minister of Tamil Nadu.
Received Mortal battle International PRO-AM award for bodybuilding and fitness competition in Singapore.
Awarded four gold medals in TAEKWONDO District competition and Gold medal in Anna university
Our NCC cadet Participated in the Republic day parade in New Delhi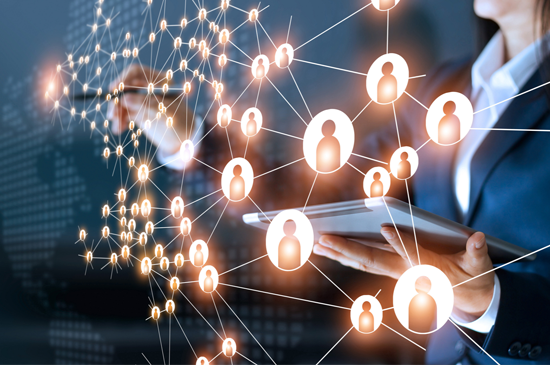 Our students are facilitated to actively participate in the following activities for their holistic improvement.
Professional society activities (IETE).
Mini project contest ( INVENTRONIX).
Placement cell activities
Coders club
National level technical symposium (ELECTROWIZ ).
Guest lectures
Seminars
Value added courses
Hands on sessions/Workshops
In plant training and Internship
Industrial Visit
Career guidance programme.
Research activities
E cell
NCC/NSS
Sports
Glimpses from Top Notch Infrastructure
We ensure our students hone their skills in the best learning environment.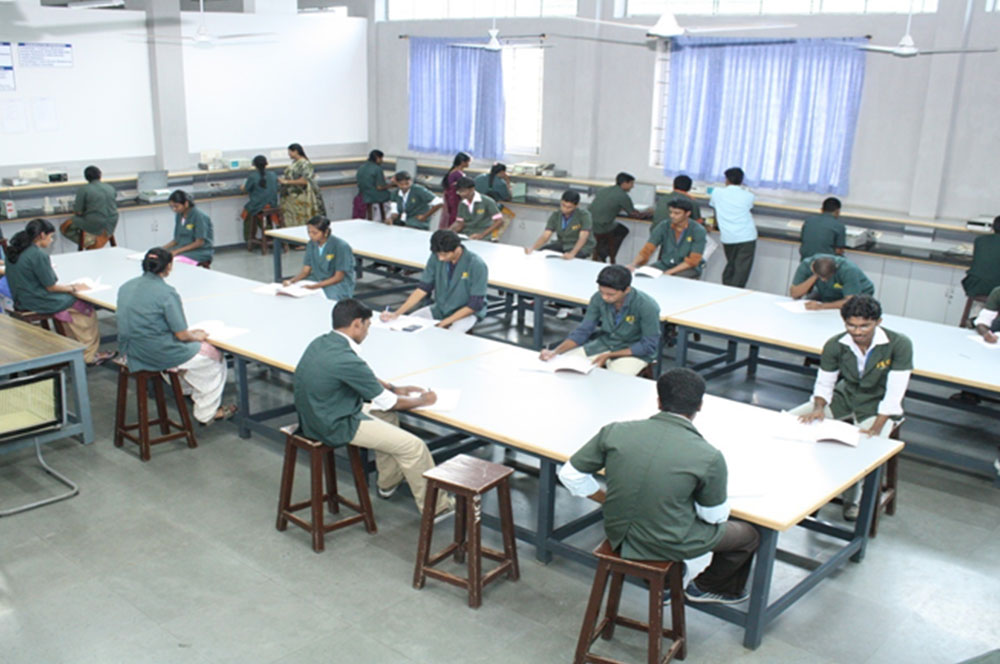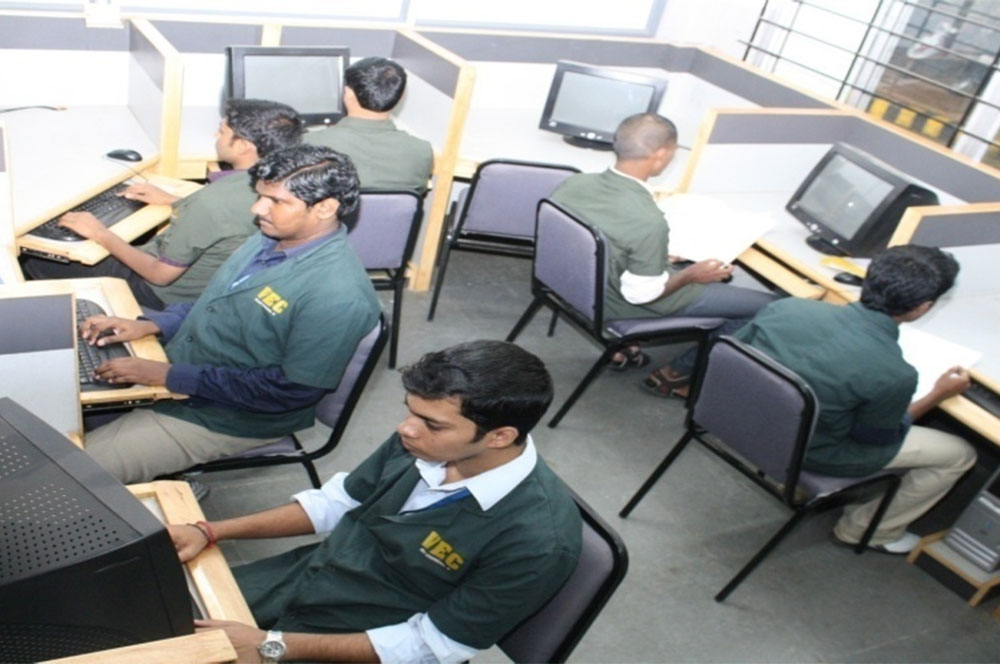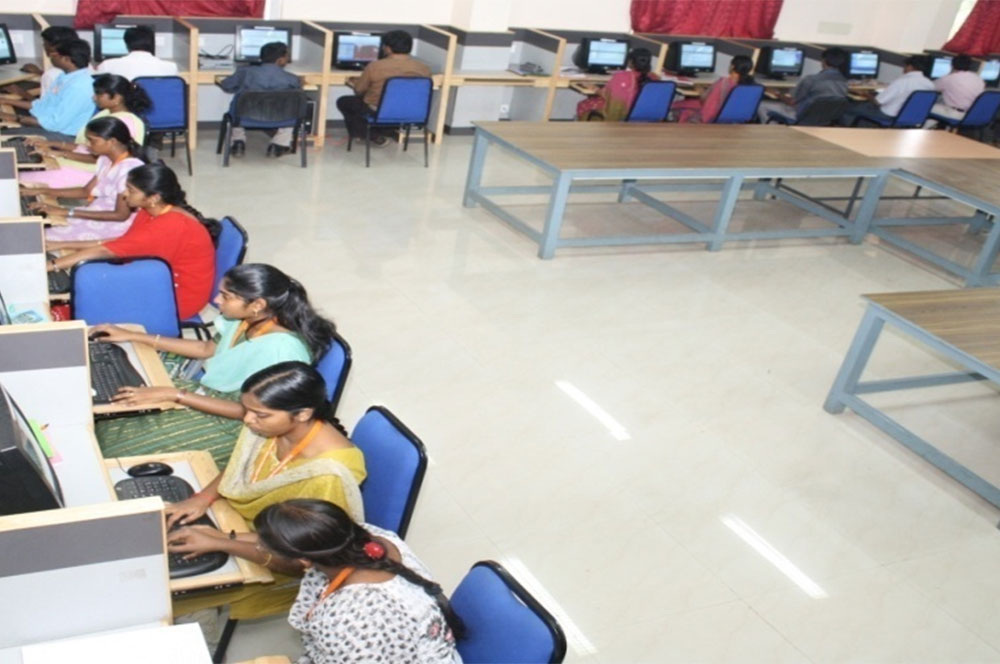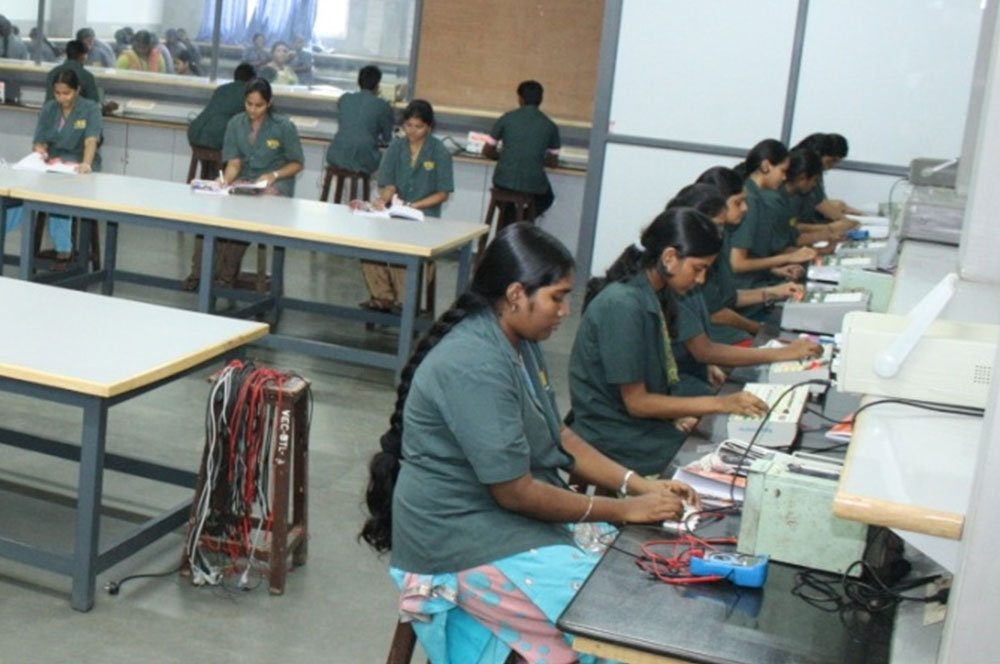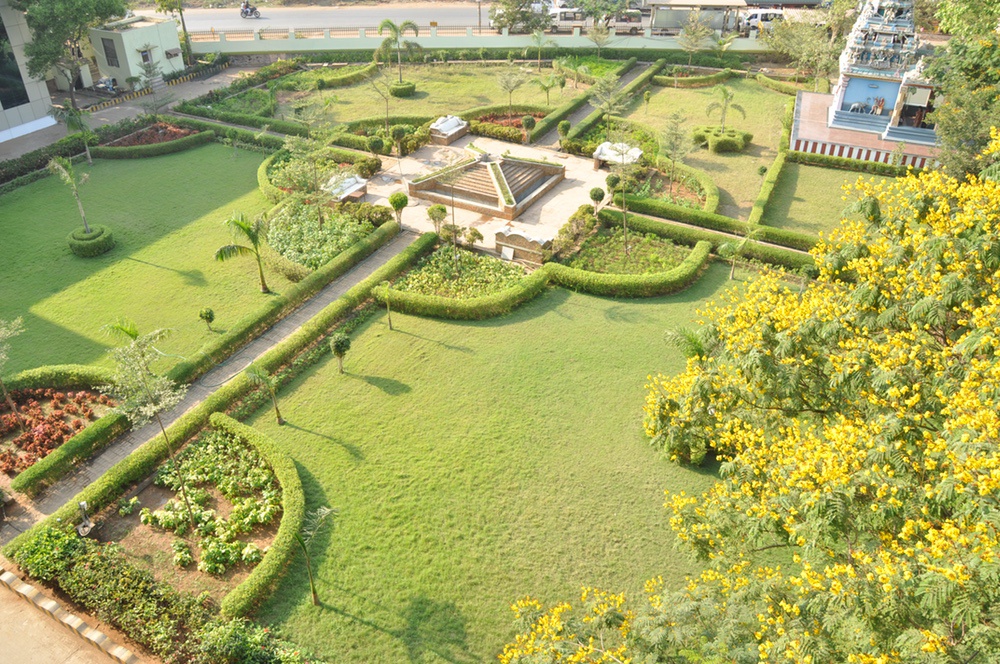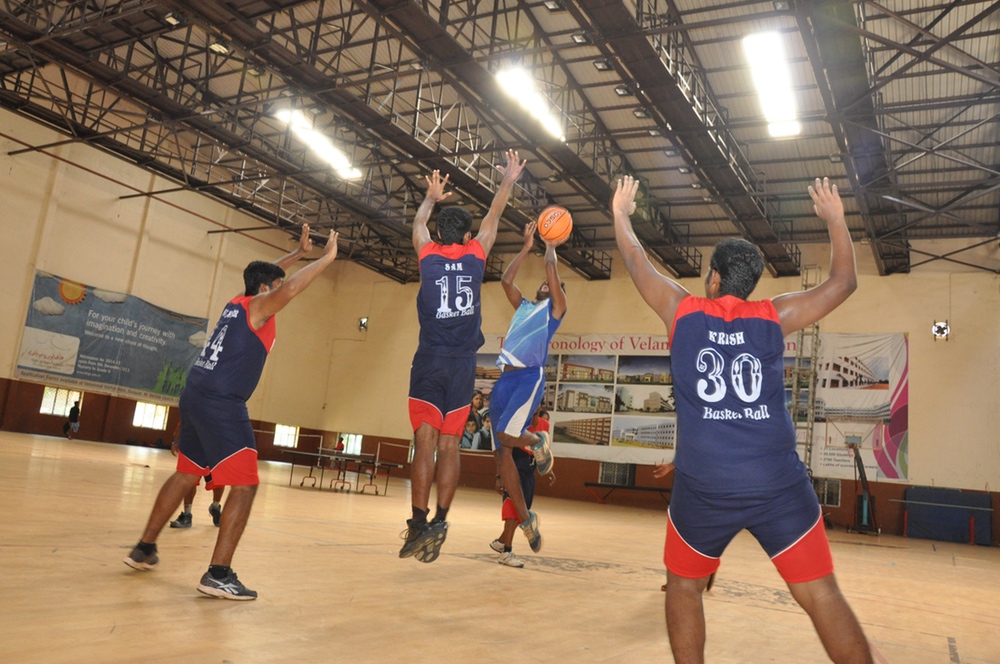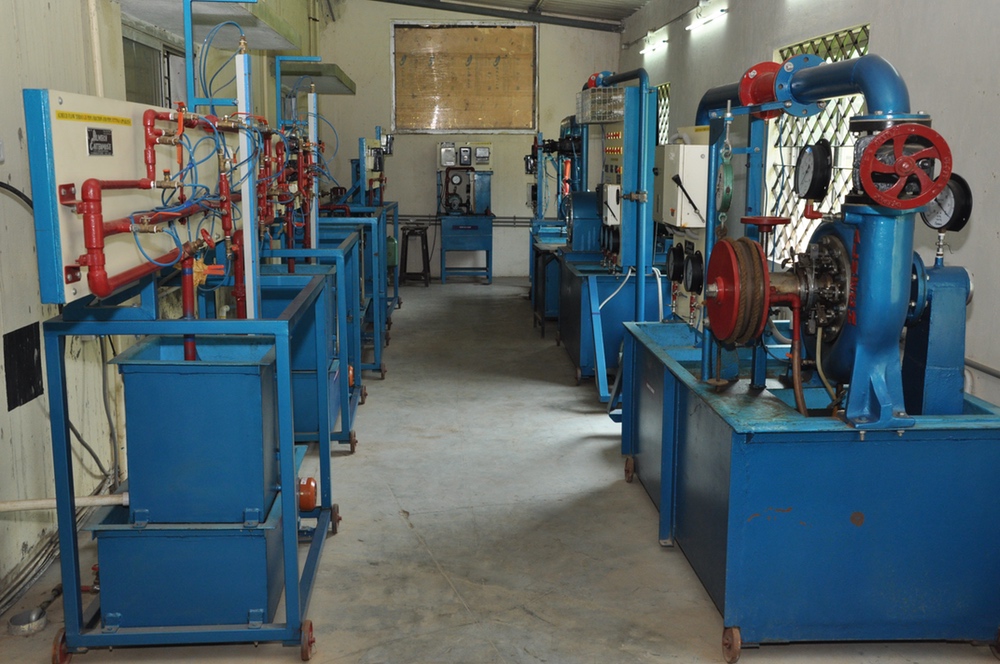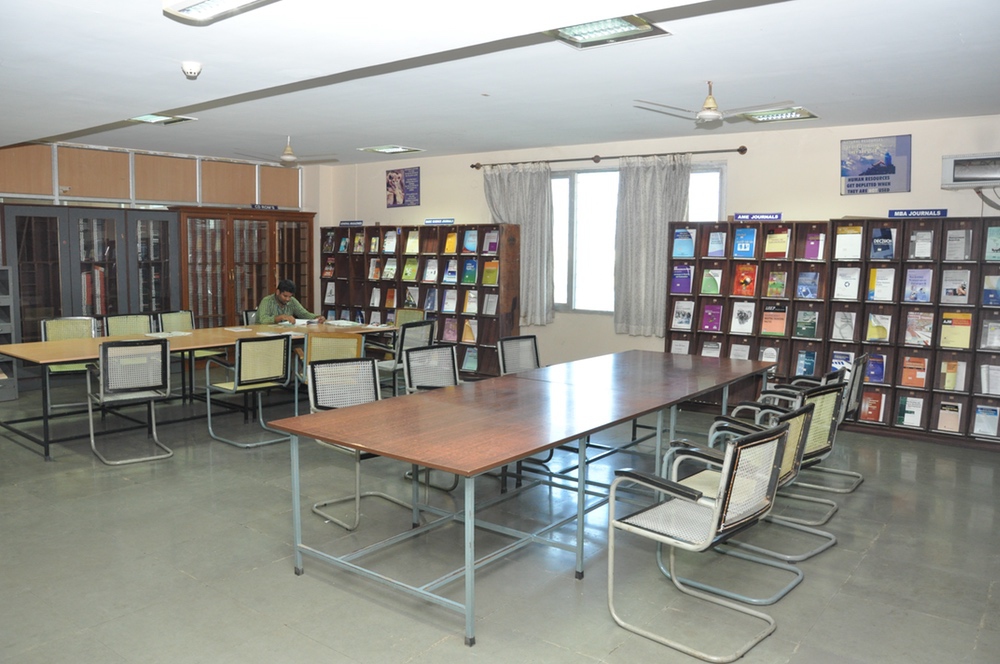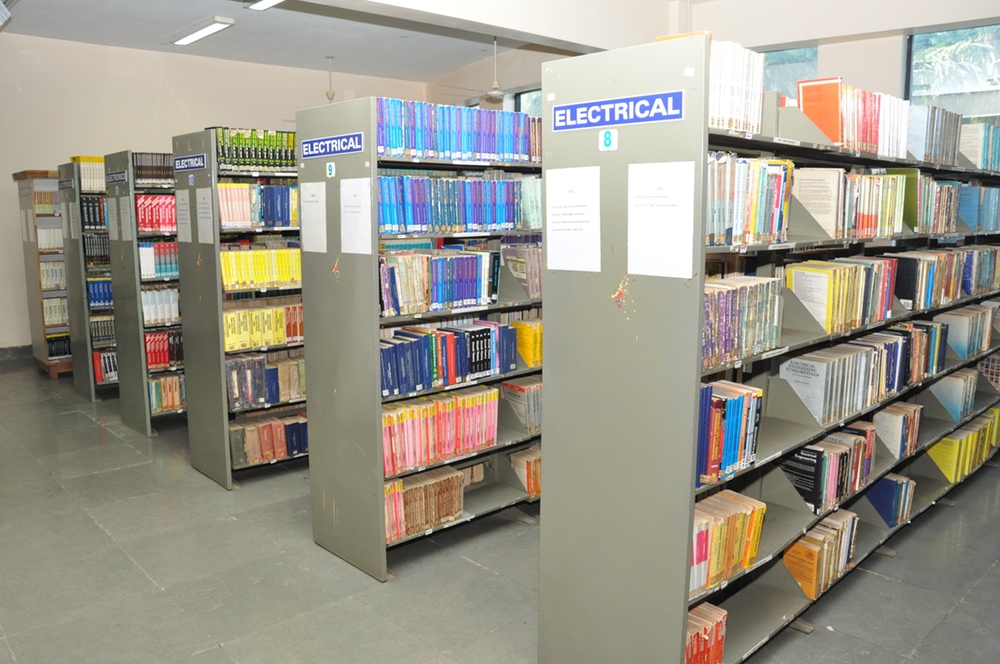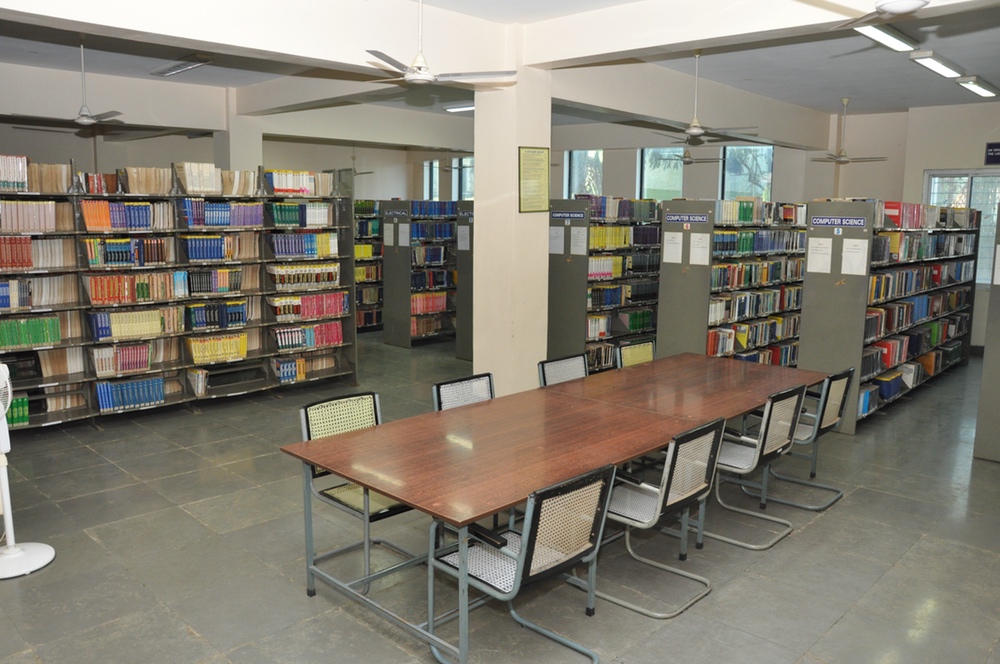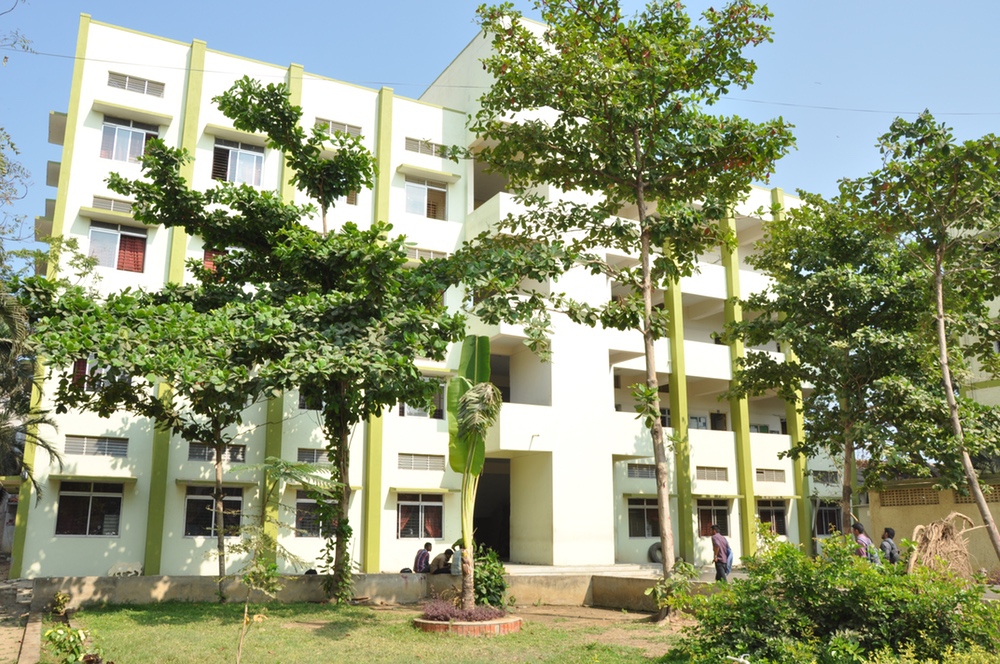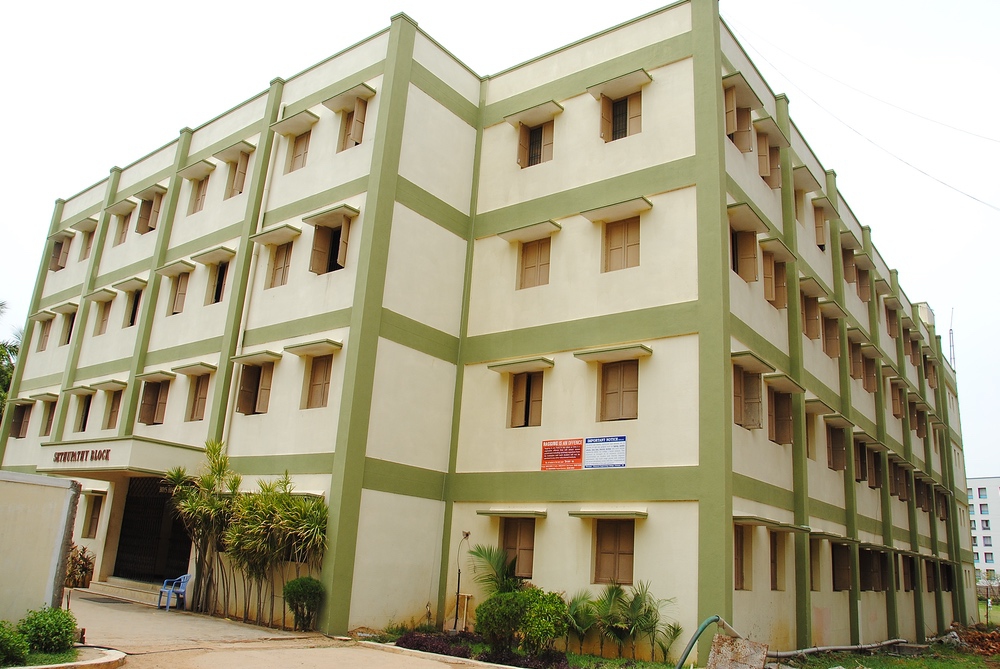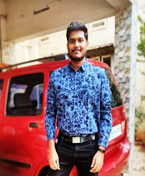 K. KASI RAJAN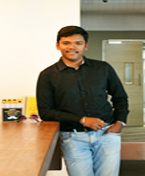 R. JAI VIGNESH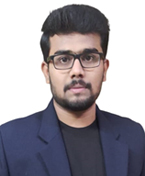 S. RAKESH
R. SIVARAMAN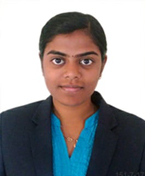 C. QUEENCIA
Tata Elxsi & Microchip India 3.50 / 8.00 LPA
VIJAYANAND. S
SOFTWARE DEVELOPER CHENNAI 6.47 LAKHS
R.D. BALAJI
CTS/INFOSYS/WIPRO/GOFRUGAL ATHENA HEALTH 4/3.5/3.5/4.5/7.5 LPA
Arjun M H
CTS/Infosys/ Wipro/ HP 4.00 / 3.50 / 3.50 / 5.00
HEMANTH LANKA
ARIZONA STATE UNIVERSITY ARIZONA, USA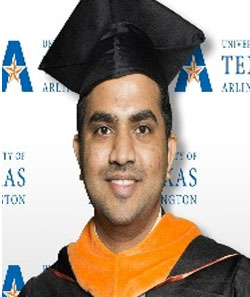 ANIDRUDH. S
UNIVERSITY OF TEXAS TEXAS , USA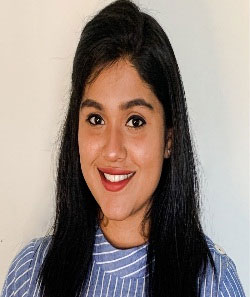 DEEPALI KRISHNAKUMAR
BRADLEY UNIVERSITY ILLINOIS , USA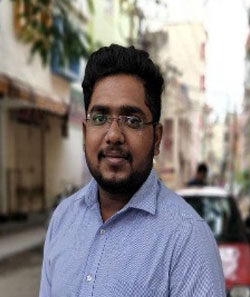 KUMARAN. S
UNIVERSITY OF QUEENSLAND AUSTRALIA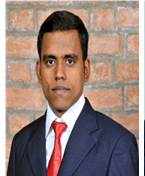 Omar Farooq
TCS & IIM, Ahmedabad Currently in Amazon
DIVYA. R
NANYANG TECHNOLOGICAL UNIVERISTY SINGAPORE
SARAT TADANKI
RIVI CONSULTANCY SERVICES PVT. LTD
1995-1999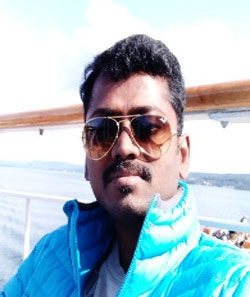 RAJESH SRIRAMULU
NORDIC SEMICONDUCTOR, NORWAY
2001-2005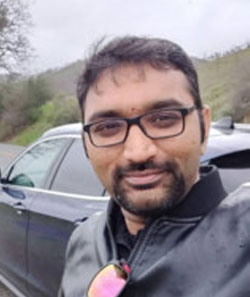 SARATH GORTHI S
NAVEEN PRAKASH
APPLE, SINGAPORE
2007-2011
Our Faculties are true professionals who have the capacity to raise incisive, difficult and sometimes uncomfortable questions that become potential GAME CHANGER. Our Faculty members consider teaching and training of new generation of graduate students as their highest calling.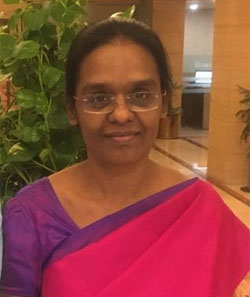 Dr.S.MARY JOANS
Dr.J.S.LEENA JASMINE
Mrs.S.J.GRACE SHOBA
Dr.K.THILAGAM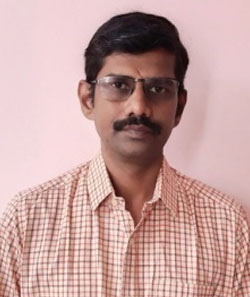 Dr.K.MURUGESH
Mrs.V.VIDYALAKSHMI
Mrs.G.JAYANDHI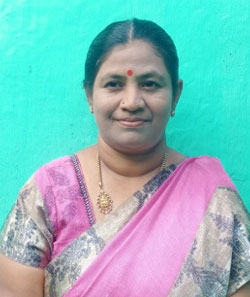 Mrs.N.HEMAVATHY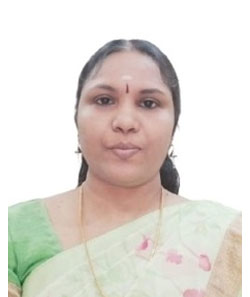 Ms.M.PONNRAJAKUMARI
Mrs.V.P.KAVITHA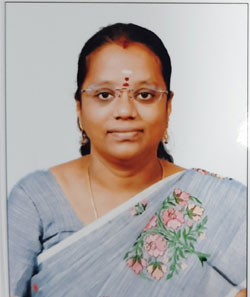 Mrs.K.LAVANYA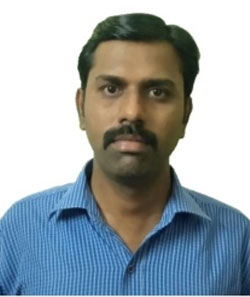 Mr.K.SARAVANAN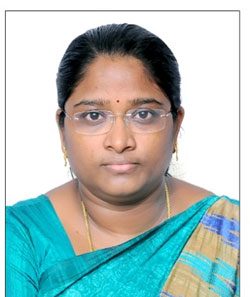 Dr.P.PONSUDHA
Mrs.S.SUMATHI
Mr.V.MAGESH
Mr.E.GANGADURAI
Mrs. R.SHANKARI
Mr.G.THEIVANATHAN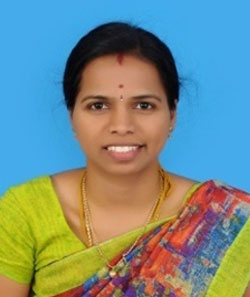 Ms.S.SANDHYA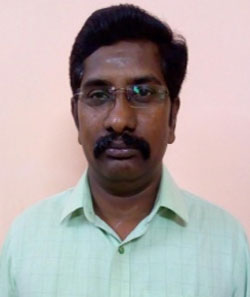 Mr. G.SUBRAMANIAN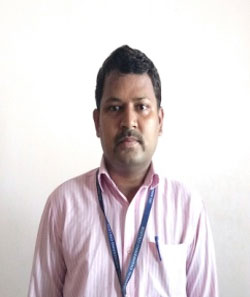 Mr.P.VINAYAGAM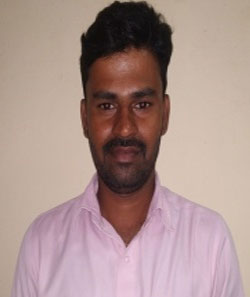 Mr.K.RADHAKRISHNAN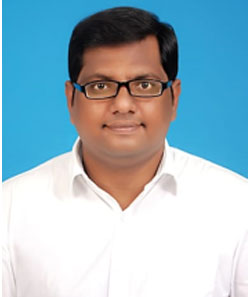 Mr. GNANA ARUN JOHNSON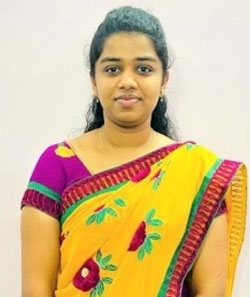 Ms. R. LOIS PRISCILLA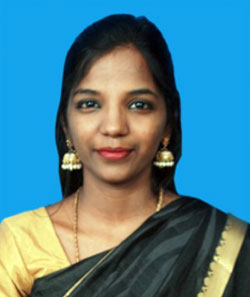 Ms. ANGELINA RAYAPPA
The Pillars of Automobile Engineering
Educational edifice with lakhs of students, hundreds of teachers and several top-notch institutions growing under our umbrella.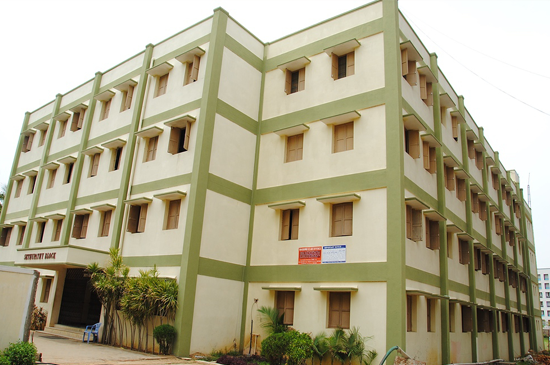 Engineering & Medical
Besides K12 education institutions, we also serve the higher education segment with prestigious Velammal Engineering College and Velammal Medical College, Hospital & Research center.
Industry Leaders
Velammal Engineering College was established in the year 1995-96 to impart quality education. It is a self-financing non-minority institution, affiliated to Anna University and approved by the All India Council for Technical Education (AICTE) and also an ISO-certified institution.
Five years back Velammal Group made its foray into healthcare, and within this short span, Velammal Medical College Hospital with its state-of-the-art infrastructure, expert medical team, and paramedical staff have contributed substantially to the growth of a healthy community in Madurai & southern districts.
Spread over 110 acres of pristine landscape, this is a one-of-its-kind Medical College with a 'Teaching Hospital' project in-country. The Campus is situated in a pollution-free environment that will be housing a 12000-bed teaching hospital, residential quarters for the staff, separate hostels for boys and girls and appealing landscaped gardens.
The entire construction is designed to suit emerging trends in the global healthcare sector. The Medical College is located on one wing and the hospital on the other wing of the campus. The teaching hospital and Dental College, Physiotherapy and Paramedical Institutions, Nursing School, Nursing College and College of Medical Lab Technology are in the other block of the project.
The Velammal Medical College Hospital and Research Institute is designed as a multidisciplinary medical hub that's attached with a medical college and its teaching hospital. Enough space is allocated for allied facilities like dental college and hospital, nursing college, school of nursing, and the institute of paramedical science.
Electronics And Communication Engineering FAQs