Welcome to the Department of English!
The Department of English has been in a dynamic existence since the inception of the collegeequipping the budding engineers with commendable communication skills in order to meet the ever growing demands of industry, business, public and private organizations as well as academic and human services. The Department boasts of a practical curriculum with a high degree of professional relevance, enabling students to face real time challenges. The faculty of this department are known for their committed teaching, individualized explorative bent of mind and close mentoring. We are delighted to be extending our academic support to our institution in all its national level recognitions.
Highly qualified and experienced staff members
VEC Literary Club
MoU with British Council for BEC examinations
E4E (English for Employability) Forum
College Magazine, Newsletter, College Handbook and compering
Placement preparations: Presentations, GD, Interview skills, Verbal ability, Soft-skills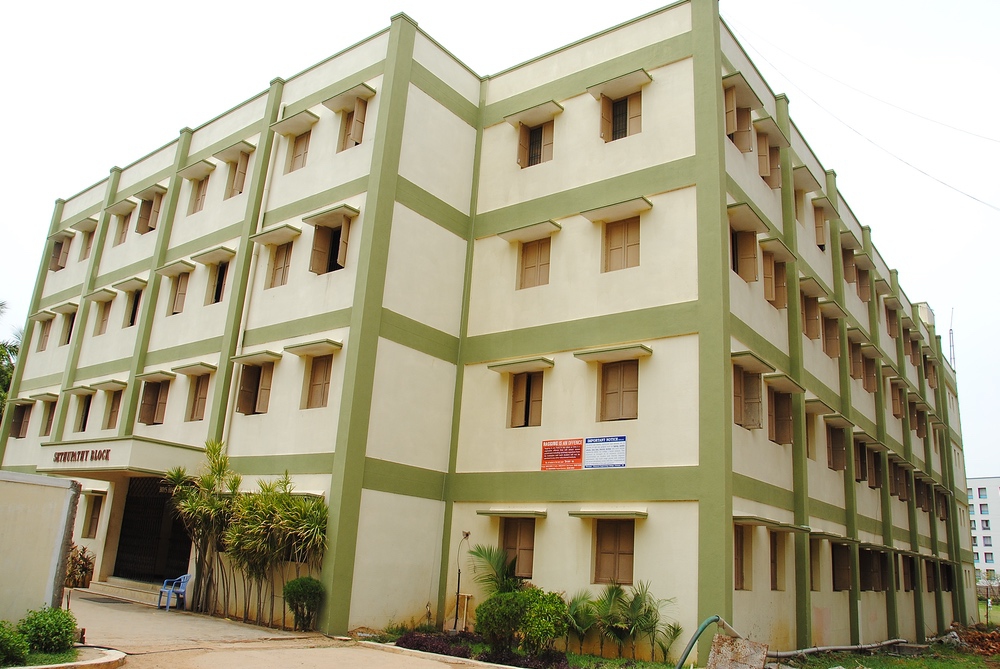 Why should one study an English Language course in Engineering?
Engineering and Technology are twin studies that are constantly reinventing and irreplaceable fields of studies in 21st Century. Nearly all research works and publications are in English language and thus it is important for any Indian students to be well-versed in English. English enables international collaboration in all scientific fields. Nearly all international workplaces value an English speaking work environment. As 1.8 billion people are speaking English across the globe, it remains the primal language for doing business internationally.
4 Pillars of the Department
(Faculty / Hands-on Skills Development / Students' professional exposure and visibility / Industry Interaction )
Experienced and qualified faculty members.
Subject Experts in English Language Teaching
Exposed to expertise in International Language Testing such as IETS, TOEFL, PTE., etc.
Committed to Research and Development in Language Teaching and Language Testing
Hands-on Skills Development
Constant training in Advanced Reading Skills
Intensive training in Advanced Writing Skills
Progressive training and exposure to Verbal Ability Skills
Developing Presentation Skills
Improving Conversational and Group Discussion Skills
Exposure to Soft Skills along with vocabulary skills
Students' professional exposure and Social visibility
English Literary Club to hone language skills
E4E: English for Employability- A Spoken English forum to improve English communication Skills
VEC Literary Festival for exhibiting talents and skills
Stand Up Comedy competitions for exposure and talent acquisition
Theatrical activities for developing script writing and public speaking
Elocution and Story Telling competitions for language practice
MoU with British Council and the University of Cambridge for the conduct of BEC Examinations
Constant updating of new concepts and techniques involved in Language Testing Agencies such as TOEFL, IELTS, and PTE, etc.
Semester I –  Communicative English
Semester I –  Communicative English Laboratory
In association with Training & Placement and Maths Departments :
Semester II – Quantitative Aptitude and Verbal Reasoning
Semester III – Quantitative Aptitude and Behavioural Skills
Semester IV – Quantitative Aptitude and Communicative Skills
A State of the Art Language Lab for English communication Lab classes and for soft skills training.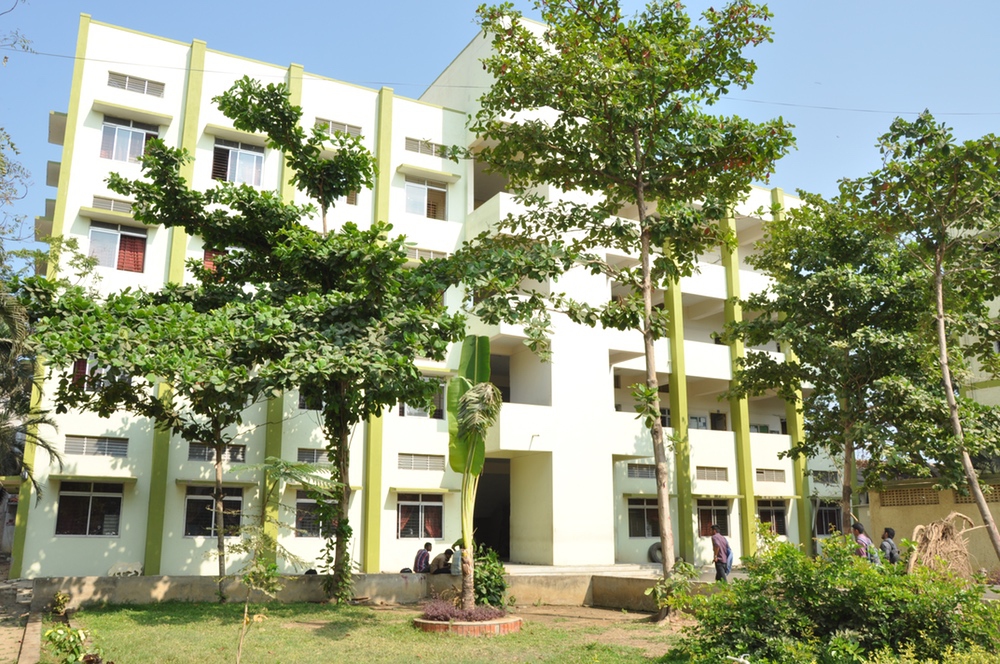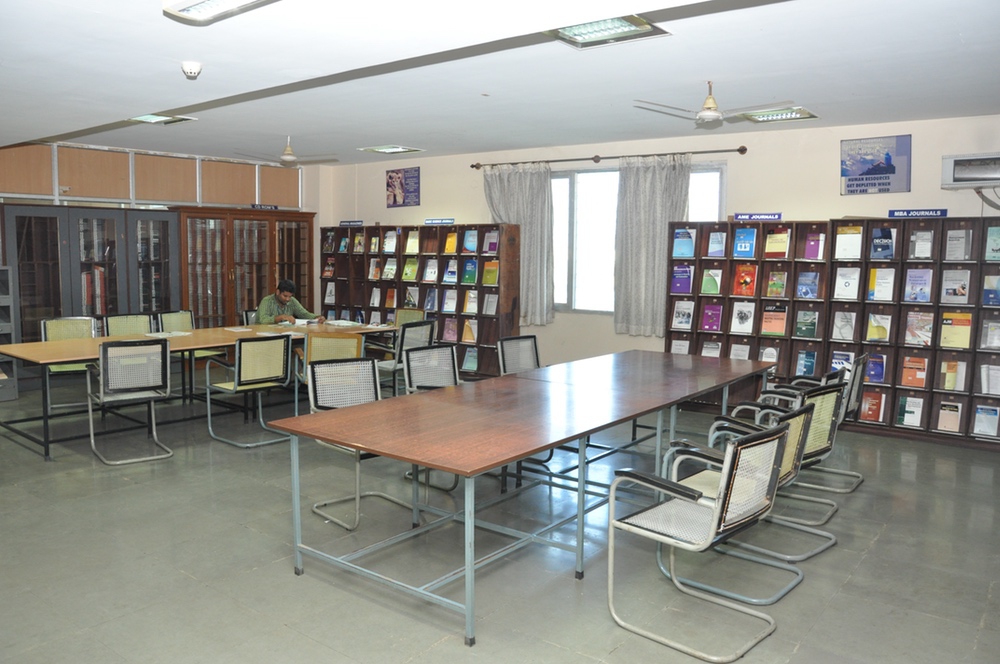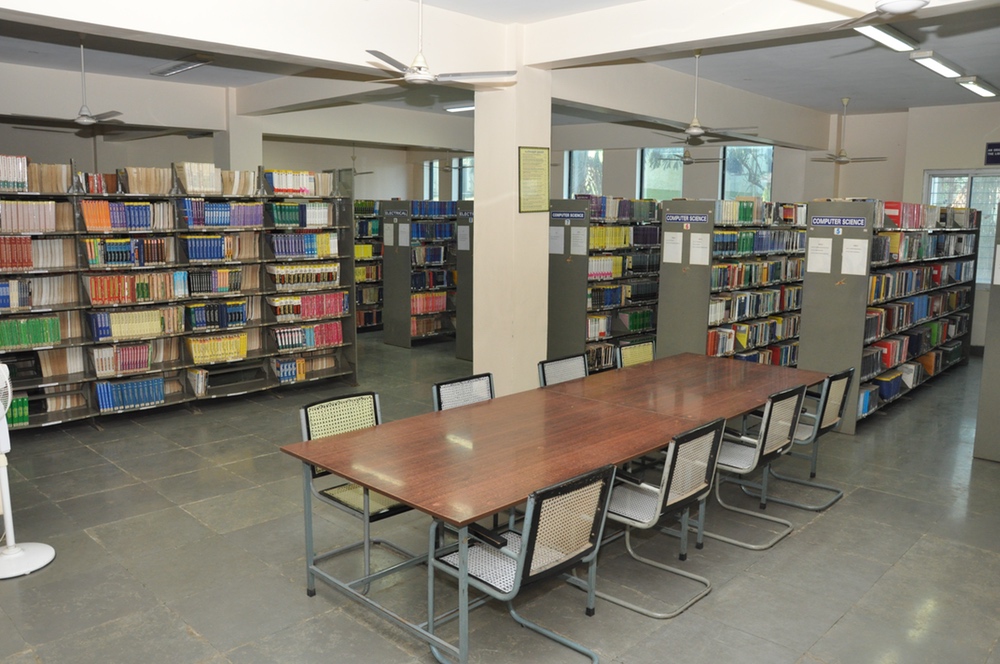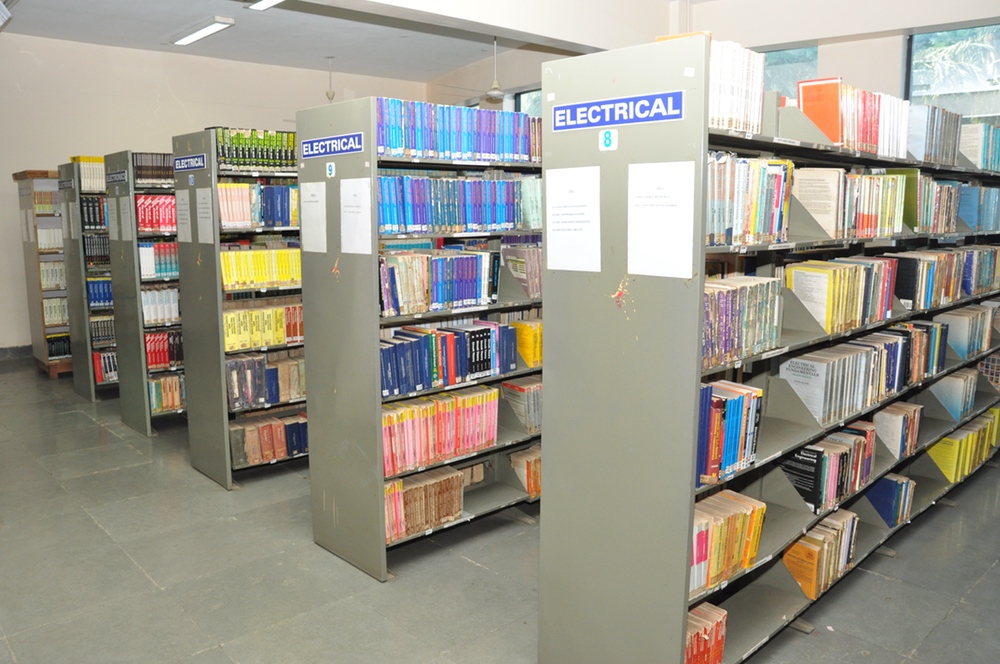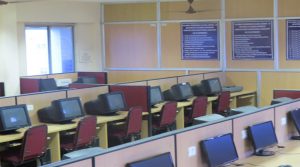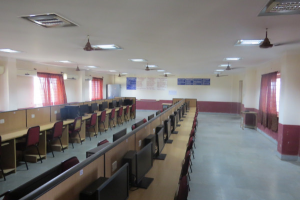 Our Faculties are true professionals who have the capacity to raise incisive, difficult and sometimes uncomfortable questions that become potential GAME CHANGER. Our Faculty members consider teaching and training of new generation of graduate students as their highest calling.
Mr. BASKARAN V
He plays a pivotal role in steering the department towards its designated goal. His qualifications include M.A, M. Phil, and has been teaching English for the past 30 years. If the USP of the department is the expert use of technology in teaching English, he is the motivator. With his strong knowledge of grammar and polite demeanor, he has been an asset to the institution.
Ms. PRINCY SUNIL
A Poet by nature, she completed her M.A and M.Phil from MCC in Chennai and has been teaching English for the past 25 years in Chennai. She is adept at imparting public speaking and presentation skills. Her inquisitive mind has led her to get through SLET and publish books on Technical English and present and publish her research papers in well-known journals with good impact factor. She has trained a lot of students in compering and still, she has a child-like enthusiasm to learn new things. She is the editor of the College Handbook.
Ms. SUGAPRIYA S
She has good administrative skills apart from her M.A and M.Phil Degrees. She has been teaching English for the past 14 years and published a book on Communicative English and presented papers at many conferences. She is the department in-charge of NBA, NAAC, and Anna University-related data collection. She has also been the department Time-Table co-ordinator for the past 4 years.
Mr. BALAJI A
He has been successfully running our VEC Literary Club from its inception. He is a voracious reader and a news buff and so can talk about anything under the Sun. He has completed M.A, M.Phil and has published a book on Communicative English, and presented papers in many conferences. He has been one of the course co-ordinators for the first year syllabus.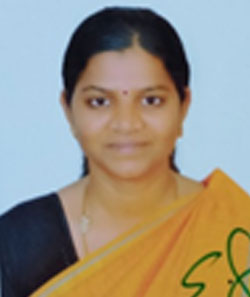 Ms. DHANALAKSHMI R
The ANO for the NCC Naval Unit at VEC. She is passionate about updating herself constantly. She believes in questions and she asks and always encourages students to ask questions and learn. She has completed M.A and M.Phil and qualified in SLET.
Ms. J. LATHA
Mr.M. VINOTH KUMAR
Mr. DAVID NESAM M
he has been successfully running our E4E Forum from its inception. He has completed his M.A and M.Phil and he has been passionately teaching English for the past 7 years. He is tech-savvy and he reinvents himself with new teaching methodologies very often. He is skillful at teaching grammar and imparting presentation skills, and public speaking skills.
Ms. KALPANA V
He has the degrees, M.A, M.Phil, PGCTE (CIEFL) after her name. She, with her SLET, has been teaching English for the past 19 years. She has published three books on Technical English and many papers in journals. She is a certified American E-Teacher Trainer and has been a Translator for NPTEL Courses. Her strong areas are teaching academic reading and vocabulary and Group Discussion Skills. She is a techno-savvy and a passionate newspaper reader. She is the editor of College Magazine and Newsletter.