Mechanical Engineering is the only branch of engineering that can fit into any kind of industries, is the oldest engineering disciplines and an extremely diverse profession. Mechanical engineers are inherently multi-disciplinary and having wide range of career choices. Manufacturing has emerged as one of the high growth sectors in India.  Government aims to create 100 million new jobs in the sector in near future.
The Department of Mechanical Engineering at Velammal Engineering College, Chennai started its journey in the year 1999. We have a strong undergraduate program in mechanical engineering. The Department has a distinguished record in both teaching and research. The Department is committed to provide knowledge creation, innovation and research among the students to meet challenges in Mechanical Engineering Field. The department is one among top 10 colleges offering Mechanical engineering program affiliated to Anna University in terms of academic performance of the students.
The department is accredited by National Board of Accreditation (NBA), New Delhi. Our Alumni play key role in different industrial, academic and Government organizations. The department providing value based holistic development for each student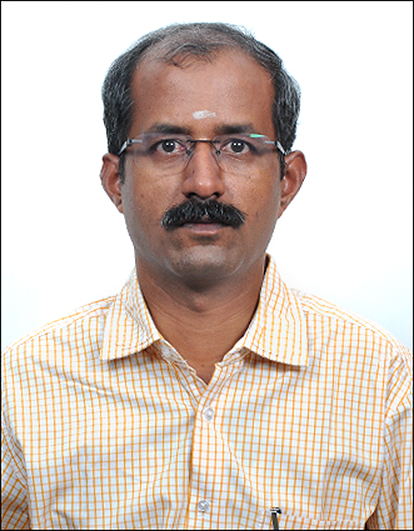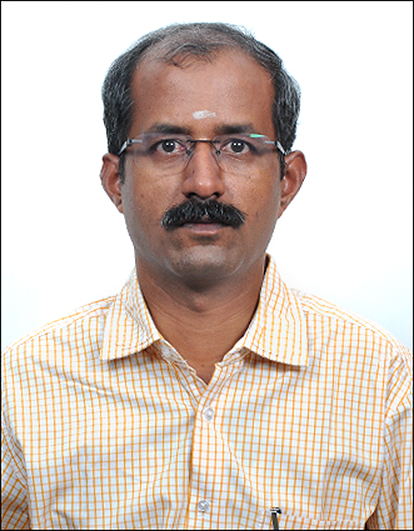 Dr.E.Ganapathy Sundaram, Professor and Head, Dept of Mechanical Engg
The department of Mechanical Engineering is designed to facilitate for teaching and research in the area of Thermal and Energy, Design and Manufacturing, Material Science, Mechatronics, Industrial automation and Industrial Engineering. A highly skilled, well qualified and motivated team of 32 faculty members, including 8 Doctorates and 20 are pursuing Doctorate, imparts quality education to students and support them to reach greater heights. Faculty members support the students to do various industrial projects, innovative projects carried out through funds received from various government agencies like DST New Gen IEDC, Tamilnadu State council for science and technology, Indian Society for Refrigeration and Air Conditioning etc. A separate project lab facility is established to support the students to get various hands on skill, carryout different project work in the curriculum and support to participate various student's events. The department regularly organizes events to promote higher studies and entrepreneurship among the students.
Why Mechanical Engineering at VEC
Highlights of Mechanical Department
A highly skilled, well-qualified, and motivated team of 32 faculty members, including 8 Doctorates.
Our Laurels

Extracurricular and Technical activities like Symposium, Conference Entrepreneurship cell events for students.
Mechanical Engineering department is one of the oldest departments of the college.
Industry oriented curriculum, offering add on courses in the emerging areas like 3D printing.
25% of the students are going for higher studies in abroad and Top Indian Institution.
Alumni are working in top position in reputed industries: Director – India Operations Boeing India Private Limited, Deputy Manager –BHEL, Ford India Private limited Government sectors: Deputy Commissioner of Income Tax, Junior Engineer, India Railways, research institutes: Research Engineer, Coventry University and entrepreneurs: Founder & CEOUMM Digital.
Well trained, highly qualified and eminent Faculty members.
Strong Industry Institute Interaction, well equipped laboratories to conduct basic experiments and research
Machanical Engineering Placements
Participating Organisations
The ideology of our department is to make company ready graduates meeting industrial expectation.
Our department gained a niche Trusted Global Service spectrum among the student community that extended beyond Teaching, Training, Consulting, and Automation.
Companies like L&T infotech, ZOHO, Microsoft, Amazon etc. hire our students with highest package.
Our department holds the record of 99% placement in the year 2019 and 86 % placement for the 2020.
Higher Studies in top universities abroad like, University of Illinois Chicago, University of COLORODA Denver, University of Texas Dallas to name a few.
The Pillars of Mechanical Engineering
We ensure our students hone their skills in the best learning environment.
A highly skilled, well qualified and motivated team of 32 faculty members imparts quality education to students and support them to reach greater heights.
The Faculty Members with Master's and Doctorate degrees, having specialization in design, thermal and manufacturing engineering are involved in academic, research and consultancy activities.
Faculty members support the students to do various industry projects, innovative projects carried out through funds given by various government agencies like DST New Gen IEDC, Tamilnadu State council for science and technology, Indian Society for Refrigeration and Air Conditioning etc.
Faculty members are carrying out research work in the area of Renewable energy, composite materials, advanced manufacturing process, alternate fuels and refrigeration and air-conditioning. Research equipments worth more than 2.0 crore are available in the department to enhance the research activities by both faculty members and students.
Faculty members are publishing research papers in the reputed high impact journals like Renewable and sustainable energy reviews, Fuels, Energy, bio resource technology, material science, Journal of Testing and Evaluation etc.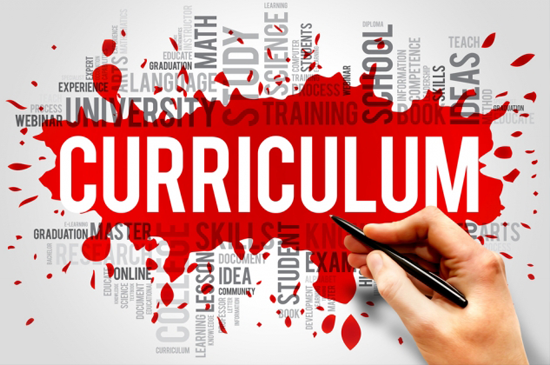 Mechanical engineering, perhaps the broadest and most diverse of engineering disciplines, provides an excellent opportunity for careers not only in engineering, but also in many other inter-disciplinary fields. `Therefore, a dynamic curriculum with periodical revision in consultation with stake holders is in place to achieve better employability, start-ups and other avenues.
The curriculum also offers a wide range of courses as Professional and Open electives to cater the current and future Industry needs. Interdisciplinary courses from Computer science engineering, Electrical and Electronics Engineering, Electrical Engineering and Instrumentation Engineering to meet the various emerging topics like IoT, Electric vehicles, AI, Industrial automation etc.
Apart from regular final year projects, In-plant training, Internship and mini project are part of the curriculum to get real time industrial exposure by each student.
The curriculum is designed in such a way that the student will enhance his/her knowledge, Attitude and skill during 4 years and fulfill their ambitions after 4 years.
The Multidisciplinary approach, critical thinking and innovation activities are provided in the curriculum.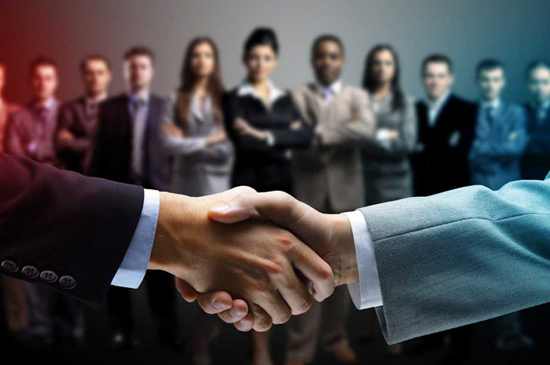 The career opportunities for a Mechanical Engineering student at Velammal Engineering College are exuberant.
Being an autonomous institution, the skill set required for placement is inculcated right from the first year of their degree programme. The students are groomed in such a way that they have a broad spectrum of opportunities in both Mechanical and IT field. The students are up to date with the recent technologies.
Students are also encouraged and guided to pursue their post-graduation studies and our students have completed their master's degree in reputed Indian institutions such as IISC, IIT, NIT, BITS & IIM and also in various universities in abroad such as National University of Singapore, University of Waterloo and University of California.
Through Entrepreneur cell, the interested students are motivated, guided and trained to start their own business after graduation/ take care about their family business.
More than 50 companies come for recruitment every year.
Average salary package 3.5 lakhs per annum and highest salary package 10 lakhs per annum (BEL).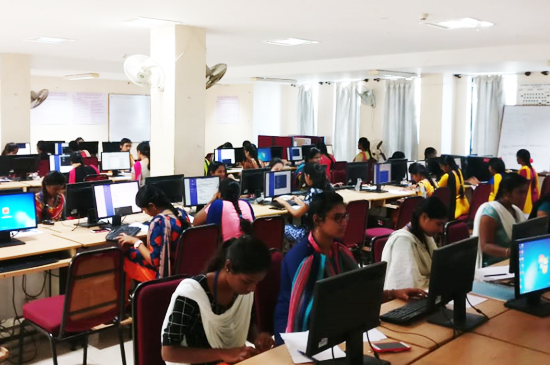 We have well equipped laboratories in the field of Manufacturing, Thermal, Mechatronics and design engineering field to impart the basic practical skill in the core area of Mechanical Engineering.
A separate project lab facility is established to support the students to get various hands on skill and to carryout different project work in the curriculum and support to participate various students events.
To motivate and support the students to do research activities, the various additional facilities like wire cut EDM, VCR engine, UTM, Diffusion bonding, Coordinate Measuring Machine, HC refrigeration system are created in the department.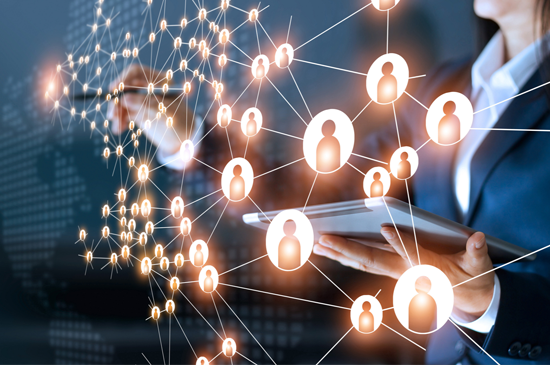 Internships to IT companies like TCS, Wipro
Value added Courses on latest technologies
Glimpses from Top Notch Infrastructure
We ensure our students hone their skills in the best learning environment.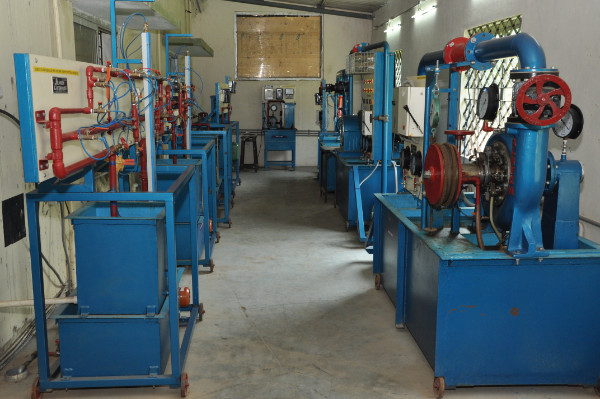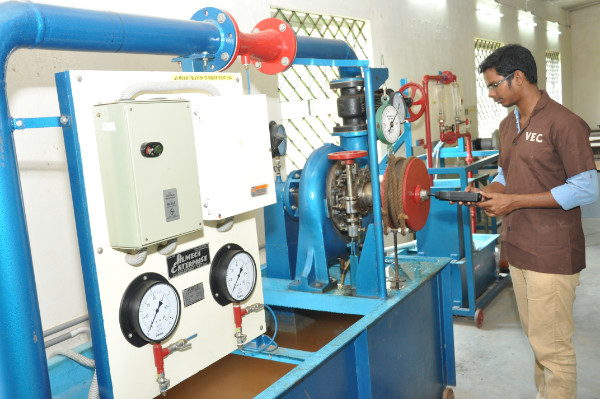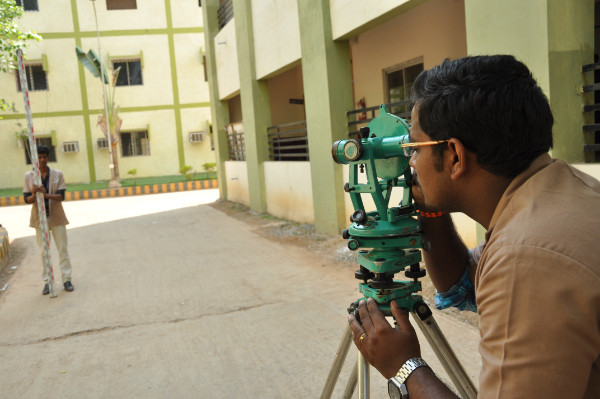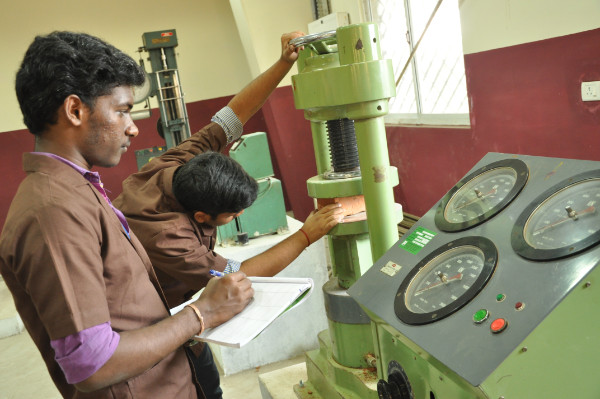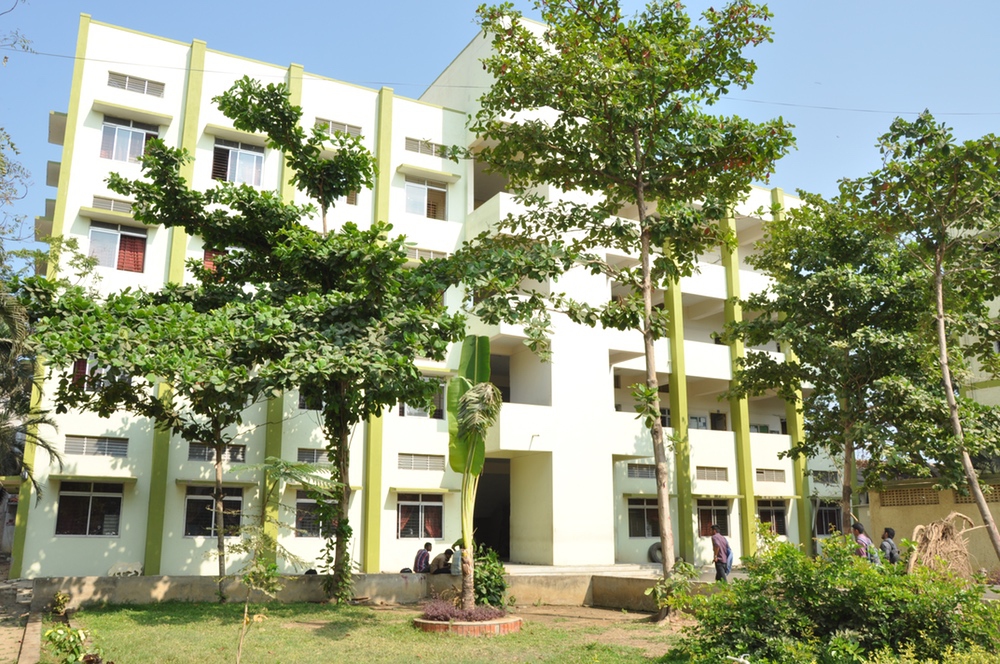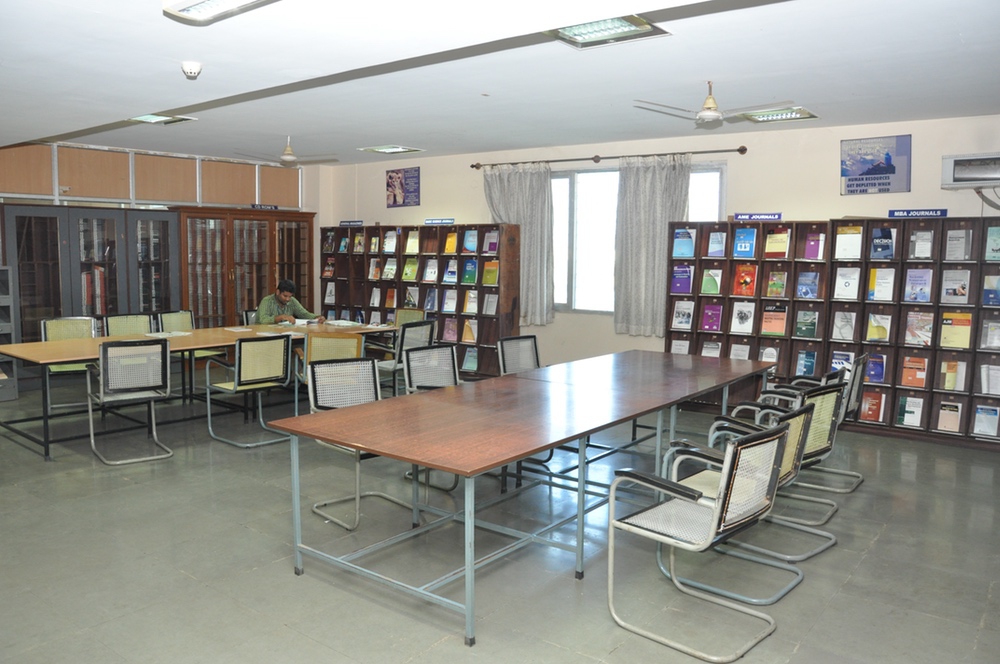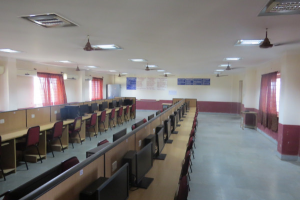 "Producing competent Mechanical Engineers by imparting quality education blended with human values, as potential contributors to the industrial development of the nation leading to the well-being of the future generation."
Imparting quality education to the students in core areas with moral values through our dedicated team.
Promoting research and development by giving hands on experience of state of the art facilities.
Providing platform for the students to explore their innovative and creative skills.
Promoting activities to cultivate the spirit of entrepreneurship to the students.
Empowering the students in organizing events to gain experience in team work and leadership qualities.
Preparing the students for their role as Engineers in society with an awareness of ethical, environmental, economic, safety and quality issues.
PROGRAMME EDUCATIONAL OBJECTIVES (PEOs)
After 3 to 5 years of completion of graduation, the graduates will have,
Successful profession in Mechanical or allied Industries Research/Academics or business enterpris
Attitudes and abilities of leaders to adapt the changing global scenario.
Good professional personality and ethical values to lead as good human beings, responsible citizens and competent professionals
GRADUATE ATTRIBUTES AND PROGRAM OUTCOMES (POs)
PO. No
Graduate Attributes
Program Outcomes
Mechanical Engineering Graduates will be able to:

1
Engineering knowledge
Apply the knowledge of mathematics, science, engineering fundamentals, and an engineering specialization to the solution of complex engineering problems.
2
Problem analysis
Identify, formulate, review research literature, and analyze complex engineering problems reaching substantiated conclusions using first principles of mathematics, natural sciences, and engineering sciences.
3
Design/development of solutions
Design solutions for complex engineering problems and design system components or processes that meet the specified needs with appropriate consideration for the public health and safety, and the cultural, societal, and environmental considerations.
4
Conduct investigations of complex problems
Use research-based knowledge and research methods including design of experiments, analysis and interpretation of data, and synthesis of the information to provide valid conclusions.
5
Modern tool usage
Create, select, and apply appropriate techniques, resources, and modern engineering and IT tools including prediction and modelling to complex engineering activities with an understanding of the limitations.
6
The engineer and society
Apply reasoning informed by the contextual knowledge to assess societal, health, safety, legal and cultural issues and the consequent responsibilities relevant to the professional engineering practice.
7
Environment and sustainability
Understand the impact of the professional engineering solutions in societal and environmental contexts, and demonstrate the knowledge of, and need for sustainable development.
8
Ethics
Apply ethical principles and commit to professional ethics and responsibilities and norms of the engineering practice.
9
Individual and team work
Function effectively as an individual and as a member or leader in diverse teams, and in multidisciplinary settings.
10
Communication
Communicate effectively on complex engineering activities with the engineering community and with society at large, such as, being able to comprehend and write effective reports and design documentation, make effective presentations, and give and receive clear instructions
11
Project management and finance
Demonstrate knowledge and understanding of the engineering and management principles and apply these to one's own work, as a member and leader in a team, to manage projects and in multidisciplinary environments.
12
Life-long learning
Recognize the need for, and have the preparation and ability to engage in independent and life-long learning in the broadest context of technological change.
PROGRAM SPECIFIC OUTCOMES (PSOs)
PSO 1: Graduates will have an ability to identify, formulate and analyze the problems related to design, manufacturing, thermal and materials engineering
PSO 2:   Graduates   will   have   an   ability   to   implement/use   appropriate   techniques, programming   skills,   and   latest/recent   computer   aided   engineering   tools/packages   for modelling, simulation and analysis of mechanical engineering problems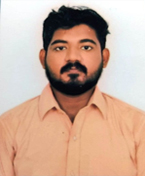 Jayakarthik C
Bharat Electronics Ltd - PSU 10.00 LPA
Senthamizhselvan R
KAAR Technologies 5.00 LPA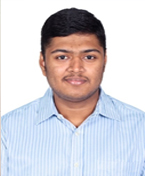 Santhosh S
TVS Sundaram Clayton 4.80 LPA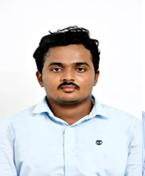 Vignesh P
CTS/ Wipro / Infosys / BGR Energy
3.50/ 3.50/ 3.80/ 3.50 LPA
Vasanth Kumar K
CTS / Wipro / Reverie Technologies
4.00 / 3.50 / 4.25 LPA
Monesh S
CTS/ Wipro/ Infosys/ Godrej & Boyce
4.00 / 3.50 / 3.80/ 5.00 LPA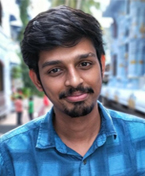 Srinivasa Vasudevan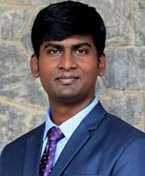 Ponnuvelraj C
CTS/ Wirpo/ Infosys/ ELGI Equiments/ Practo Technologies
3.25/ 3.50/ 3.80/ 4.20/ 25.00 LPA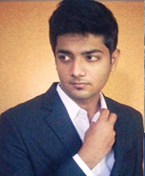 Anand Nambi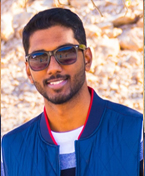 Sithartha Kumar
Proserv, Abudhabi 10.80 LPA
Vigneshawaran C
TVS Sundaram Clayton 4.50 LPA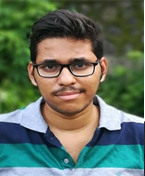 Vedhanarayanan V
Our Faculties are true professionals who have the capacity to raise incisive, difficult and sometimes uncomfortable questions that become potential GAME CHANGER. Our Faculty members consider teaching and training of new generation of graduate students as their highest calling.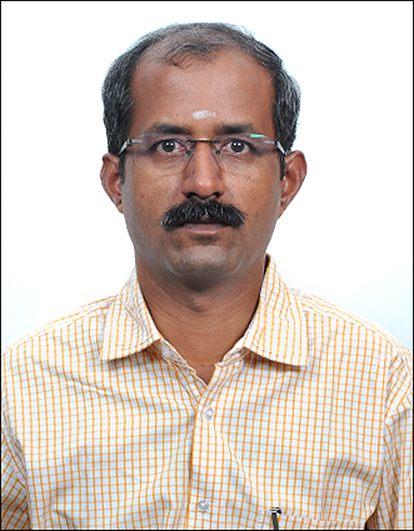 Dr. E. Ganapathy Sundaram
Dr. S.Satishkumar
Principal@velammal.edu.in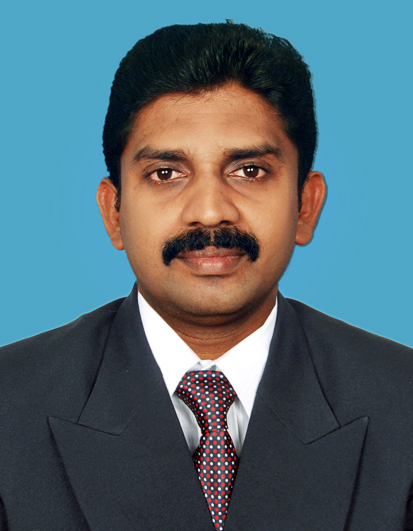 Dr. M. Arockia Jaswin
arockiajaswin@velammal.edu.in
Dr. K. Varatharajan
varatharajank@velammal.edu.in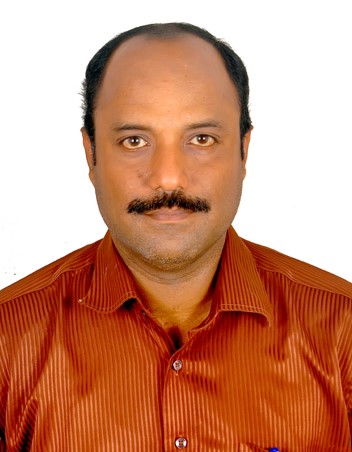 Dr. S. Suresh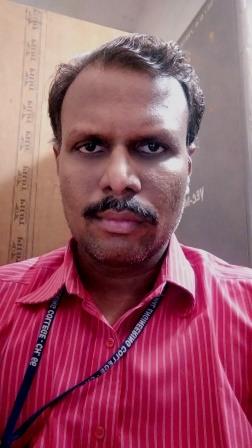 Dr. M. Karthick
karthickm@velammal.edu.in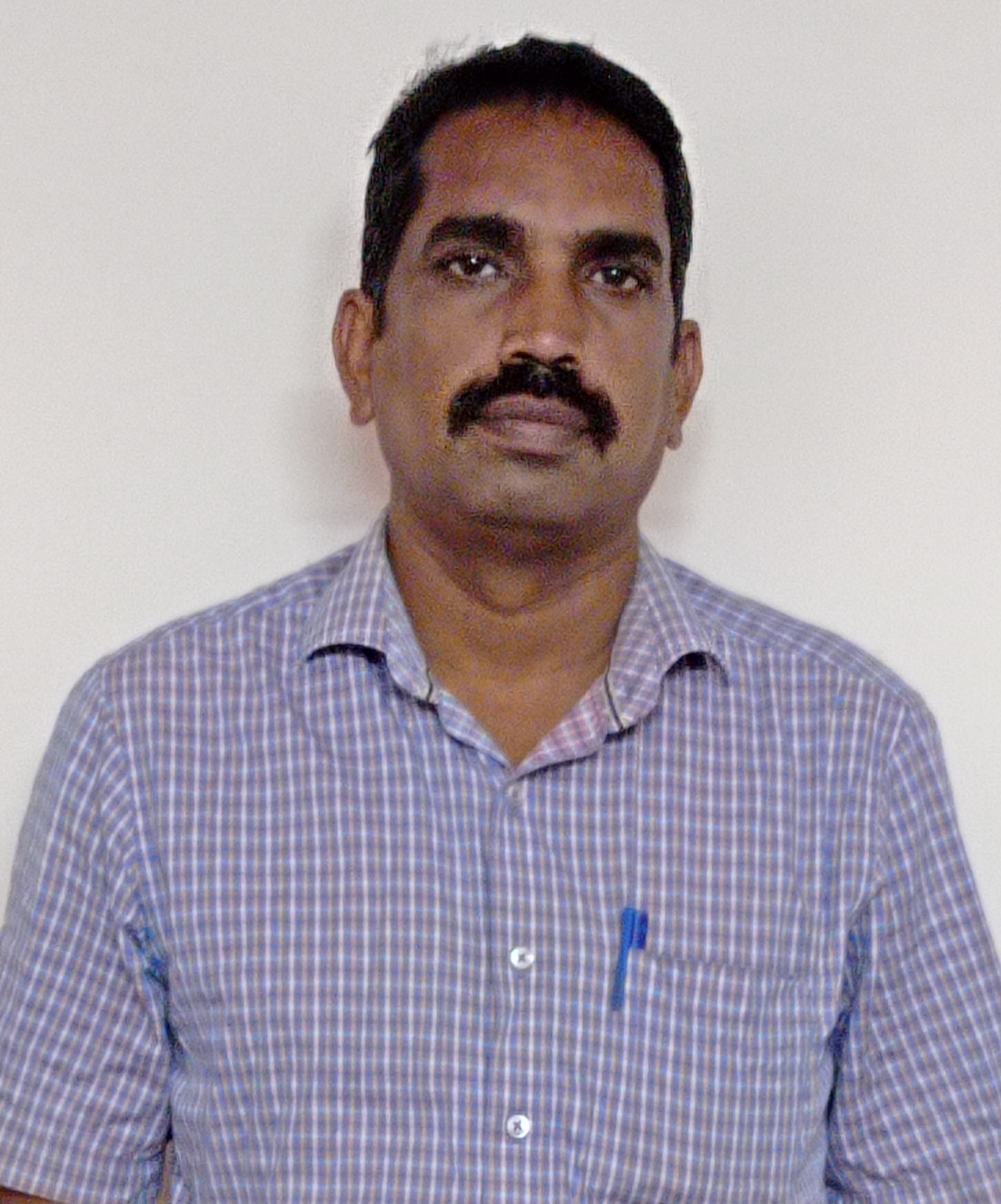 Mr. P. SenthilKumar
senthilkumarp@velammal.edu.in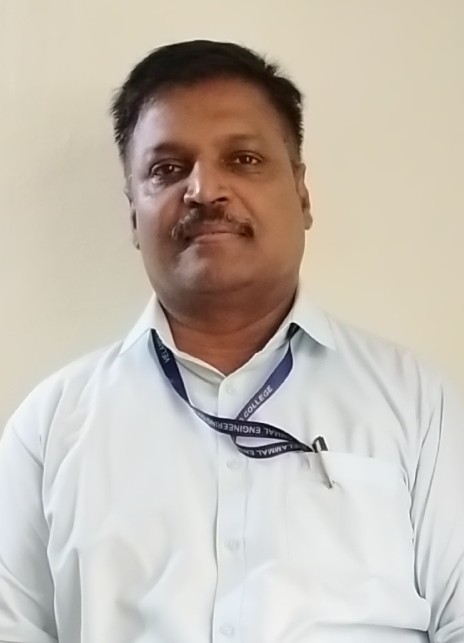 Mr. G. Gunasekaran
gunasekaran@velammal.edu.in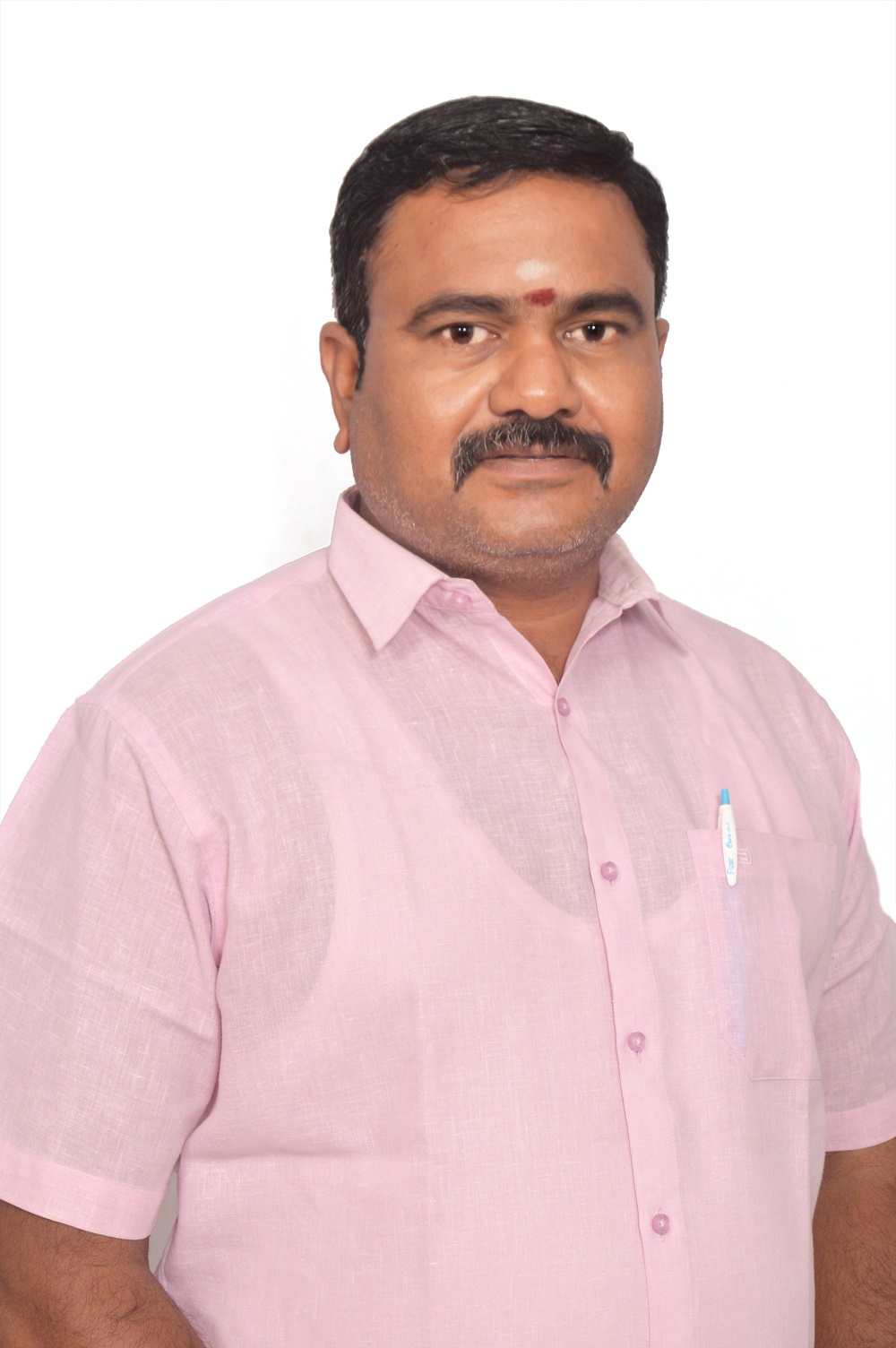 Mr. S. Chinnasamy Subramanian
chinnasamy@velammal.edu.in
Mr. T.S. FrankGladson
frankgladson@velammal.edu.in

Mr. R. Chezhian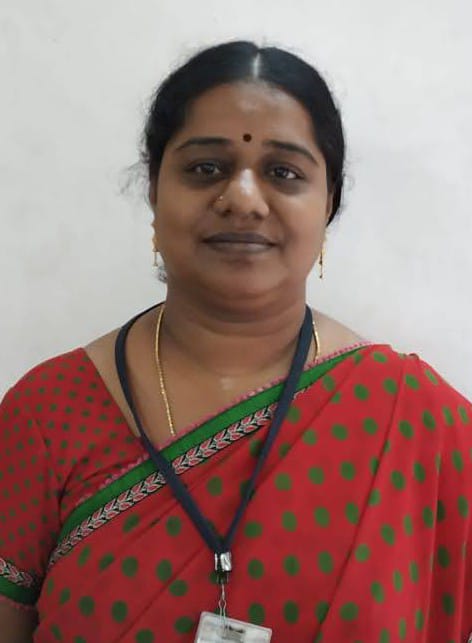 Dr. R. Geetha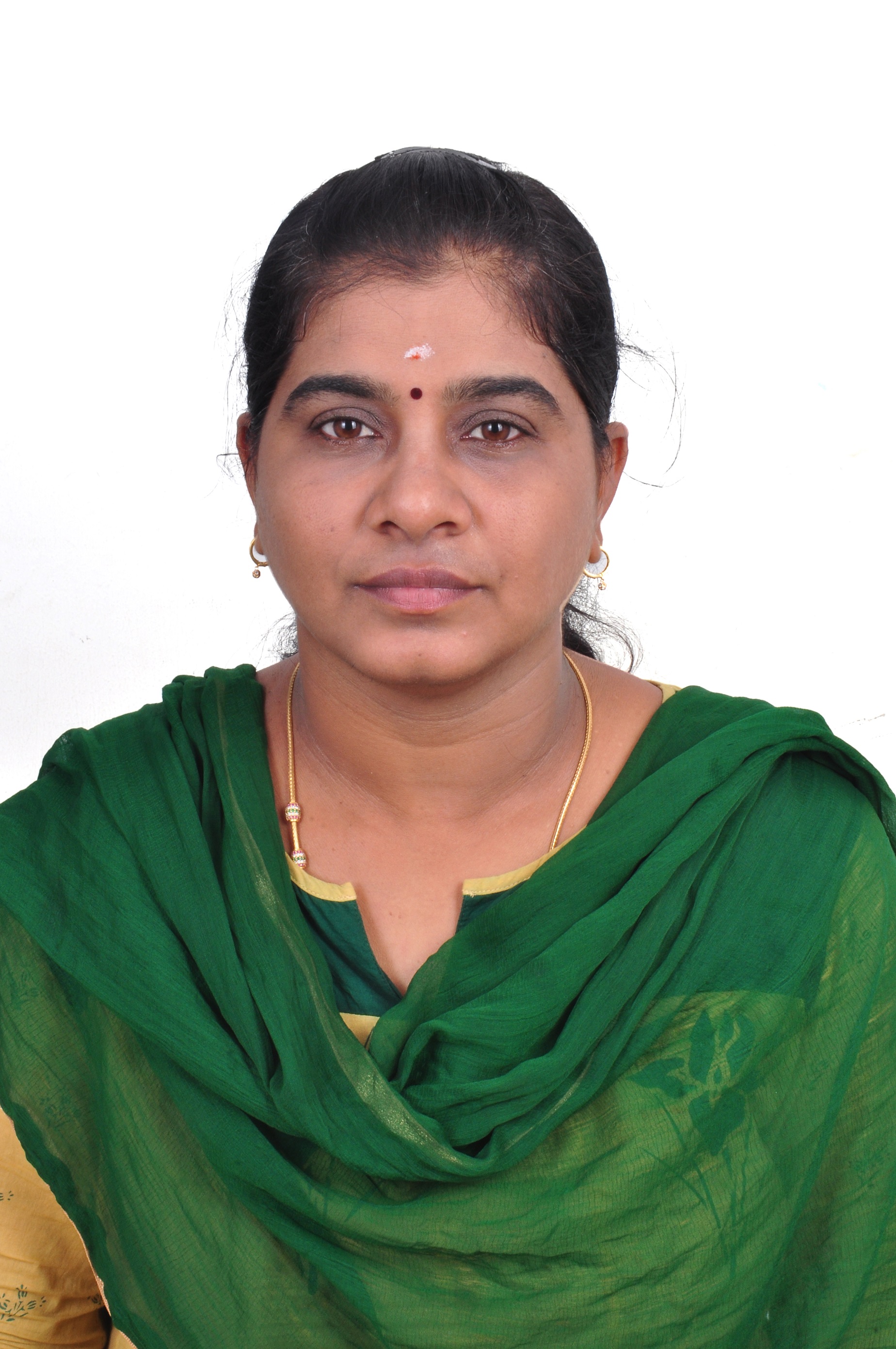 Mrs. B. Sharmila Dr. M. Madhan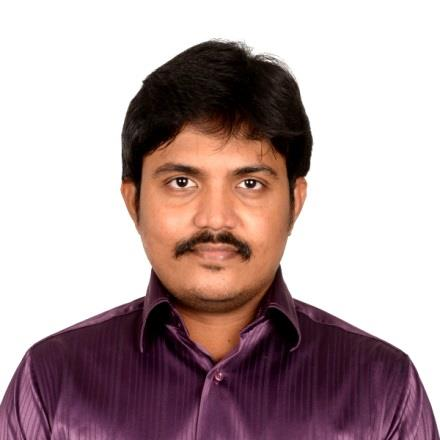 Mr. M. Deepak Kumar
deepakkumar@velammal.edu.in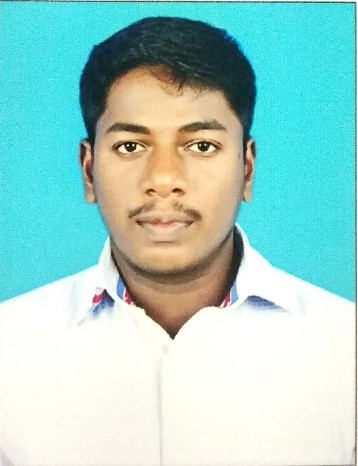 Mr. M. Karthikeyan
karthikeyanm@velammal.edu.in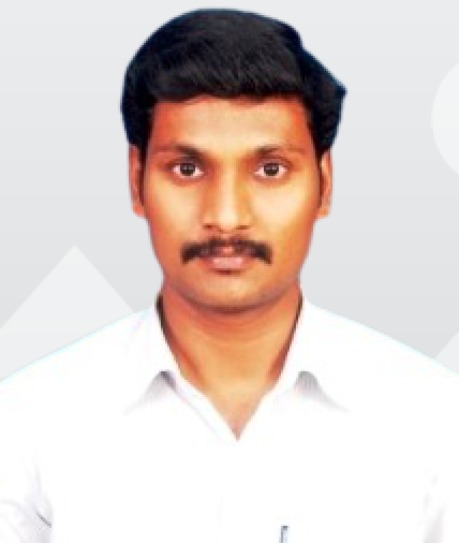 Mr. S. Rajkamal
Mr. P. Srikanth
srikanthpalaniswamy@velammal.edu.in
Mr. S. Pradeep Kumar
pradeepkumars@velammal.edu.in
Dr. D. Gopinath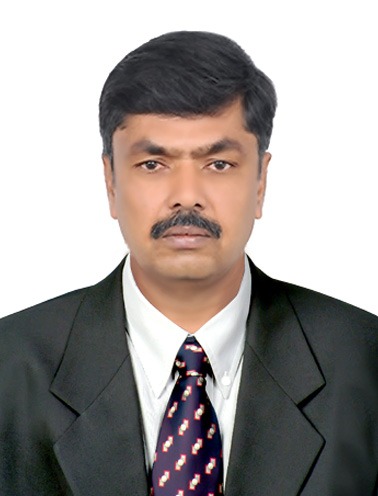 Mr. D. Loganathan
loganathand4@velammal.edu.in
Mr. S. Silambarasan
silambarasan@velammal.edu.in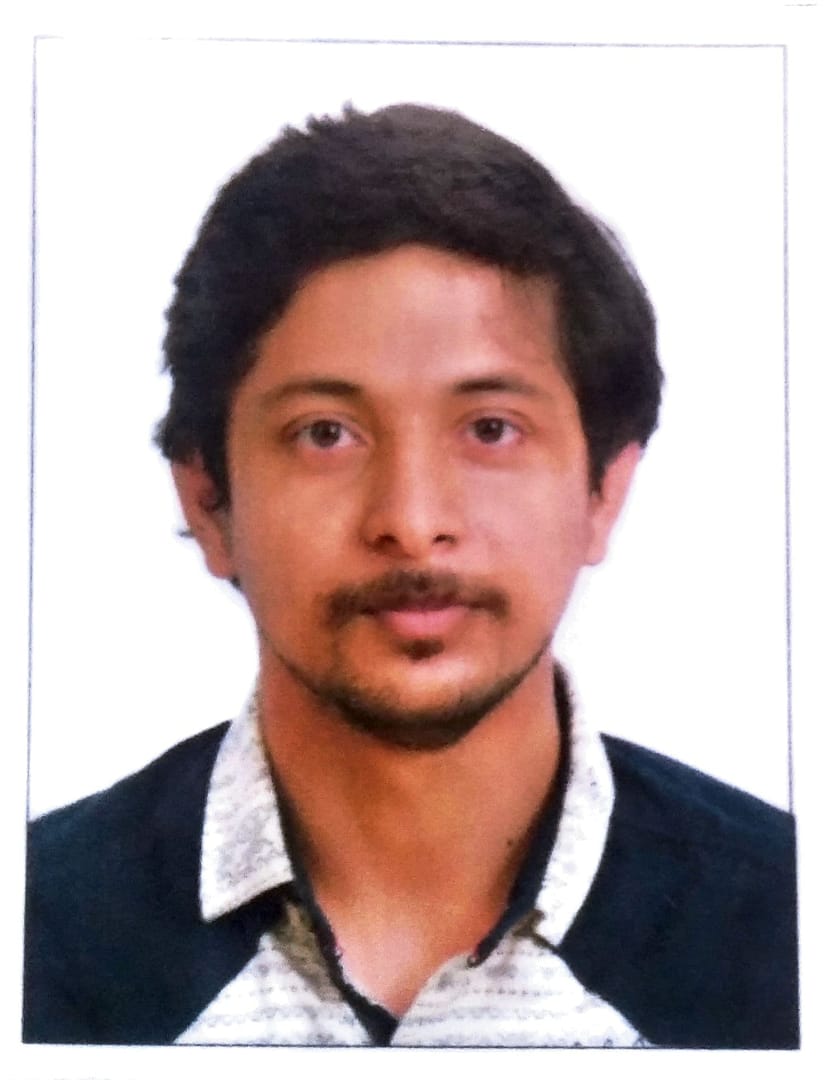 Mr. R.P. Elvin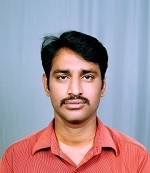 Mr. D. Prem Kumar
premkumar@velammal.edu.in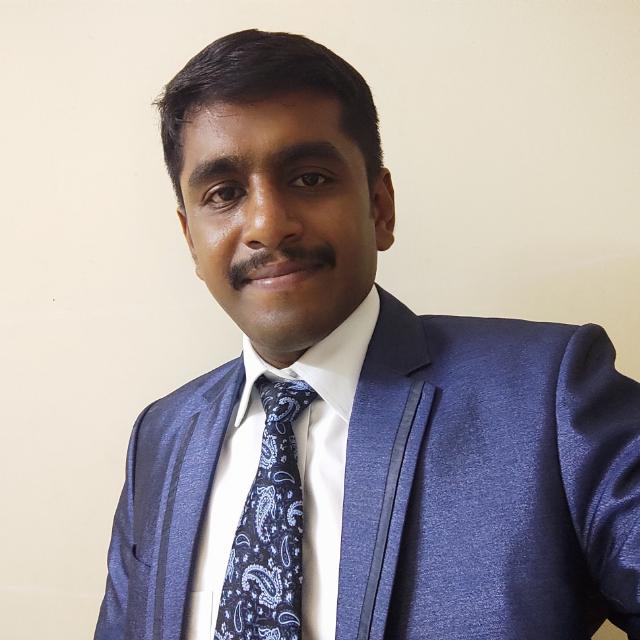 Mr. A. John Leonard
johnleonard@velammal.edu.in
Mr. D. DineshBabu
dineshbabu@velammal.edu.in

Mr. A. Suresh Kumar
sureshkumar@velammal.edu.in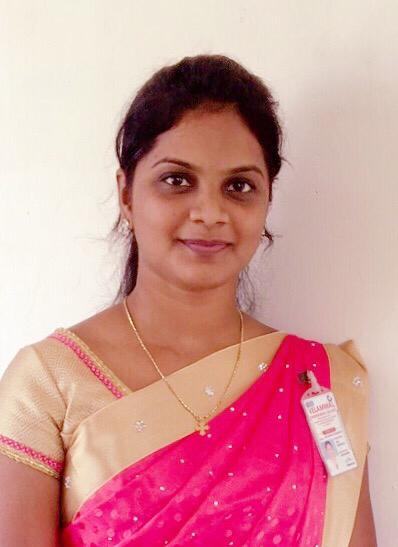 Ms. D.S. Jemima Chandra
Mr. D. Sivasankar
sivasankar@velammal.edu.in
Mr. S. Shankaranarayanan
Shankar.mech@velammal.edu.in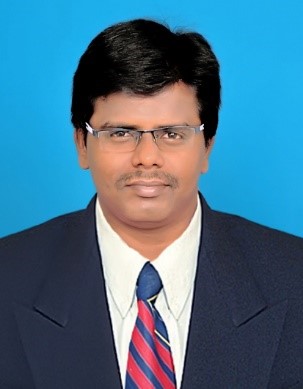 Mr. M. Saravanan
Saravanan.mech@velammal.edu.in
Mr. V. Gopi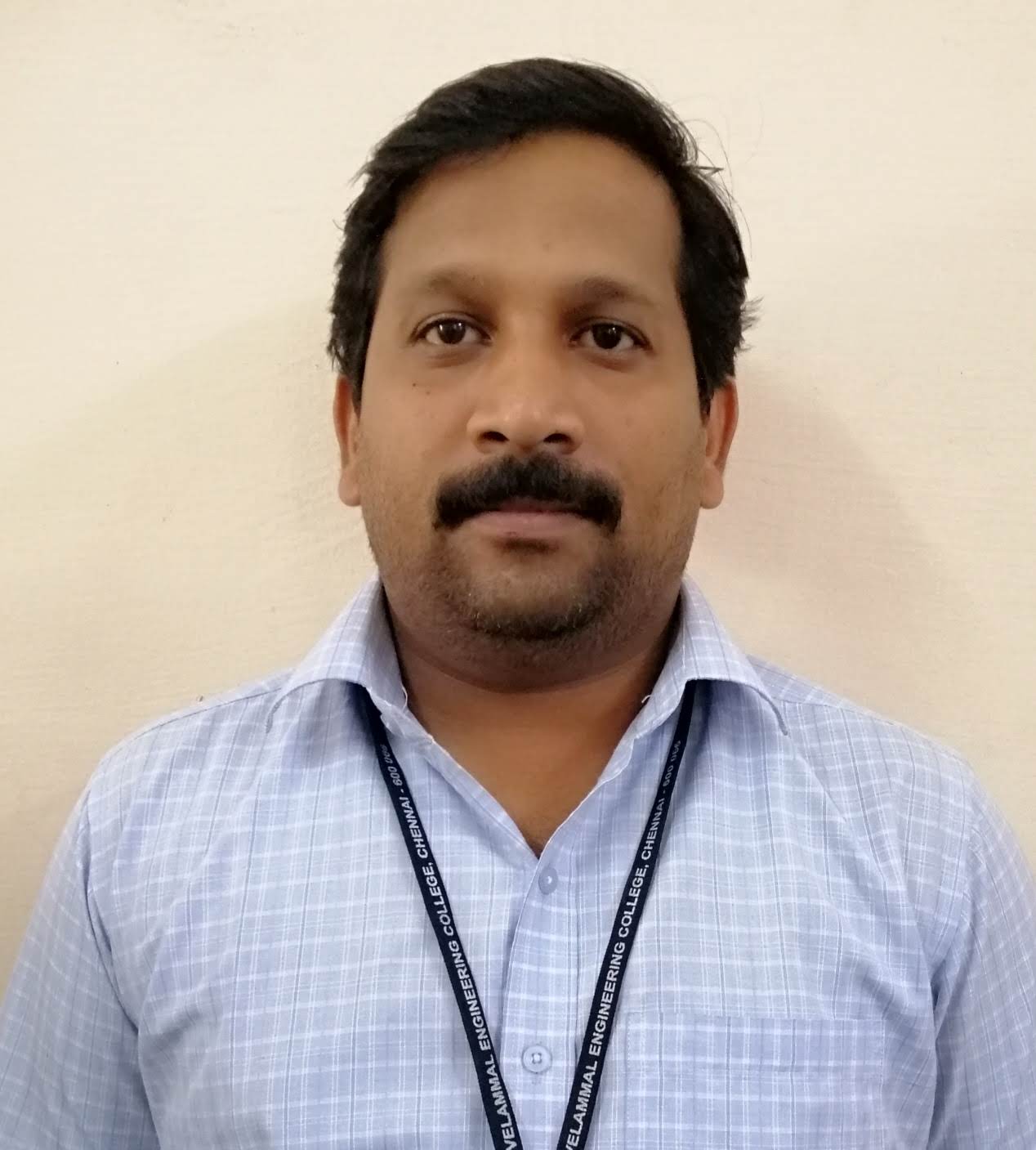 Mr. S. Ilangovan
Ilangovan@velammal.edu.in
Mechanical Engineering FaQs
Educational edifice with lakhs of students, hundreds of teachers and several top-notch institutions growing under our umbrella.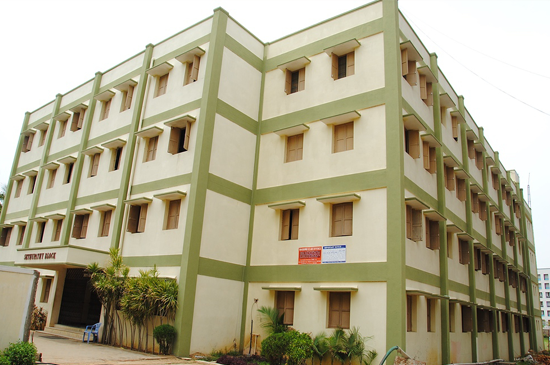 Engineering & Medical
Besides K12 education institutions, we also serve the higher education segment with prestigious Velammal Engineering College and Velammal Medical College, Hospital & Research center.
Industry Leaders
Velammal Engineering College was established in the year 1995-96 to impart quality education. It is a self-financing non-minority institution, affiliated to Anna University and approved by the All India Council for Technical Education (AICTE) and also an ISO-certified institution.
Five years back Velammal Group made its foray into healthcare, and within this short span, Velammal Medical College Hospital with its state-of-the-art infrastructure, expert medical team, and paramedical staff have contributed substantially to the growth of a healthy community in Madurai & southern districts.
Spread over 110 acres of pristine landscape, this is a one-of-its-kind Medical College with a 'Teaching Hospital' project in-country. The Campus is situated in a pollution-free environment that will be housing a 12000-bed teaching hospital, residential quarters for the staff, separate hostels for boys and girls and appealing landscaped gardens.
The entire construction is designed to suit emerging trends in the global healthcare sector. The Medical College is located on one wing and the hospital on the other wing of the campus. The teaching hospital and Dental College, Physiotherapy and Paramedical Institutions, Nursing School, Nursing College and College of Medical Lab Technology are in the other block of the project.
The Velammal Medical College Hospital and Research Institute is designed as a multidisciplinary medical hub that's attached with a medical college and its teaching hospital. Enough space is allocated for allied facilities like dental college and hospital, nursing college, school of nursing, and the institute of paramedical science.